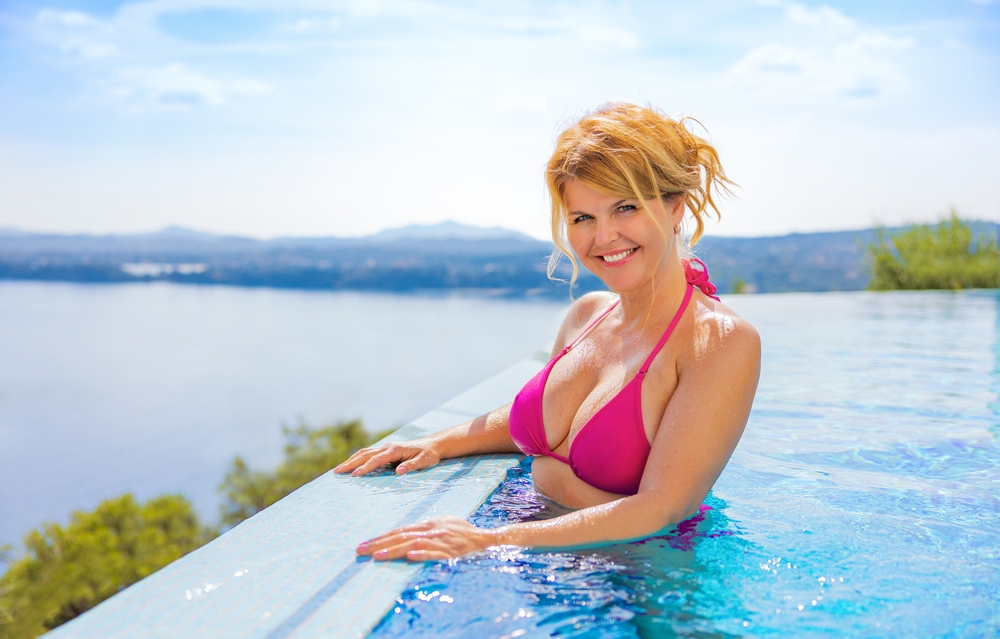 What will a breast lift do?
By lifting, reshaping and repositioning your breasts and nipples, a breast lift enables you to look and feel more attractive, more feminine and more confident about the appearance of your breasts.
This plastic surgery procedure is performed by moving the nipple and areola (the pink skin surrounding the nipple) to a higher position, moving the breast tissue to a higher level, removing excess skin from the lower portion of the breast, and reshaping the remaining breast skin. Many of my patients choose to have their breasts lifted and increased in size (breast augmentation) during the same procedure.
In addition to this type of breast surgery, I offer a full range of other breast procedures that can help you achieve the breast size and shape you desire. To learn more, click here.