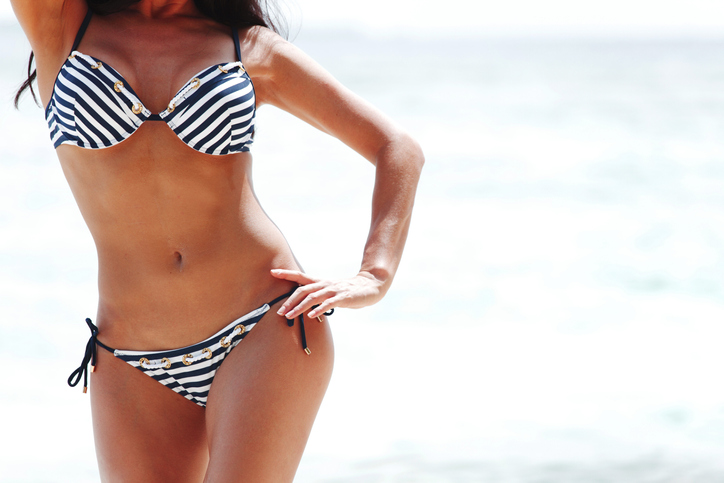 For a lot of women, after multiple pregnancies or extreme weight loss, their stomach muscles become soft, flabby and distended. In many cases, even a healthy diet and exercise do not fix the problem. One solution that I often suggest that is effective and has long-lasting results is a tummy tuck, also known as abdominoplasty.
A tummy tuck surgically tightens weak, separated abdominal muscles and removes excess skin and fat. The result? A flatter, tighter, more toned midsection. In addition, many of my patients experience improved posture and decreased back pain after having this procedure, due to the tightened muscles supporting their spine. To learn more about the range of body sculpting procedures I offer, click here.
How does a tummy tuck "fix" sagging skin?
Requiring 1-2 hours in the operating room under general anesthesia, a typical tummy tuck removes several pounds of stomach fat and excess skin, and tightens weakened and/or separated abdominal muscles. It can also decrease stretch marks caused by pregnancy, and dramatically improve scars from previous surgeries, such as a Caesarean section, stomach stapling or an appendectomy.
For a full explanation of a tummy tuck, watch this short video
To learn more about tummy tuck surgery, watch my short video by clicking on the image below.