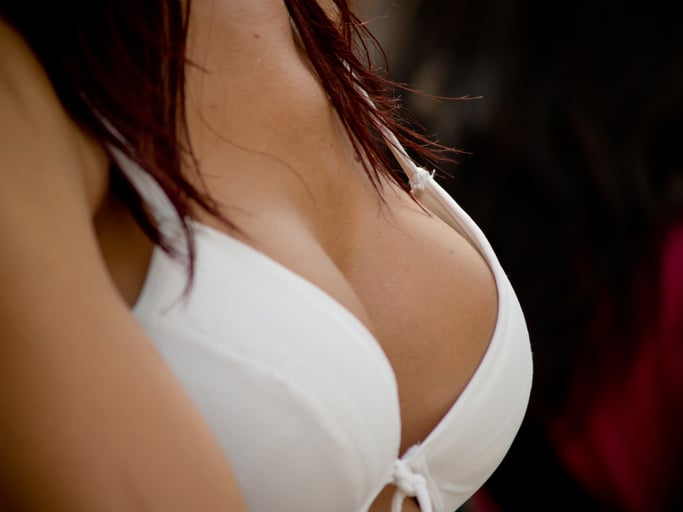 Are breast implants something you've been thinking about? If so, I recommend breast augmentation surgery as a safe, long-term way to get the breast size you've always wanted. For many of my patients, breast implants help them feel sexier, more attractive and more feminine. For others, breast implants correct breast misalignment, breasts that never developed, the loss of breasts after surgery, or a number of other issues.
For all of them, however, breast augmentation can be a wonderful turning point in their lives, enabling them to have a positive body image, sometimes for the first time. In addition to breast augmentation, I offer a complete range of breast procedures which you can learn about here.
Top 5 reasons women are happy with their breast implants
There are a variety of reasons why women want larger, fuller breasts. If you're considering getting breast implants, here are some of the most common benefits from having breast enhancement.
1. Implants boost their self-esteem.
For women who have always been unhappy with their breast size, breast augmentation enables them to feel more attractive and self-assured. Many of my patients report that they feel more comfortable in their bodies and therefore more confident wearing bathing suits, lingerie and other revealing clothing, sometimes for the first time.
2. They give women new curves.
Many women are born with naturally small, flat breasts. Since breast implants add volume especially to the top of the breasts, breast augmentation gives previously flat-chested women a new curvy silhouette, causing them to feel more voluptuous and feminine.
3. They even out asymmetrical breasts.
No one's two breasts are perfectly the same but for some women, differences in their breast sizes are so great that it's difficult for them to find bras, bathing suits and other clothing that fits properly. In some cases, the differences are so noticeable that women become very self-conscious. Breast augmentation is a great way to balance out naturally uneven breasts. Because women can choose the size, shape and profile of the implants, they can finally have evenly matched breasts they can feel good about.
4. They restore the size and shape of breasts following pregnancy and aging.
Although mothers will say that they love having children, many find that pregnancy and nursing take a toll on their breasts, causing them to droop and/or get significantly smaller. Even women who do not have children notice similar changes in their breasts as age and gravity cause them to lose volume. Breast augmentation is a great solution, restoring volume to breasts and making them appear fuller, perkier and more youthful.
5. They rebuild and restore breasts after a mastectomy.
Women who have a mastectomy following breast cancer often are eager to feel whole again, which means regaining their breasts. Breast reconstruction and augmentation, which can be performed either using a woman's own body tissue or with implants, can achieve this very important goal.
I offer three types of breast implants, all of them safe
Silicone breast implants—filled with silicone gel.
Saline breast implants—filled with saline (sterile saltwater).
Natrelle® gummy breast implants—filled with silicone

gel. Choose from five profiles (low to extra full), four degrees of fullness (minimal to maximum) and three levels of cohesivity (gumminess).
Most women—and most plastic surgeons, myself included—prefer the look and feel of silicone implants rather than saline. Both of these are generally considered to look and feel more like real breast tissue, while saline implants are more prone to cause rippling of the skin. Women are also reporting high satisfaction rates with the new gummy versions because they can choose the size and shape of their implants for a more customized, unique look.
Information on the recalled Allergan textured breast implants
As you may have heard or read, textured breast implants made by Allergan have been linked to a rare type of cancer and have recently been recalled in the United States and worldwide. The recall concerns Allergan's BIOCELL textured breast implants and tissue expanders. You can read one of my blogs about the recall here.
To reassure all of my patients with breast implants, especially those with textured breast implants and those considering getting breast implants, I want to state very clearly that I only use smooth implants, not textured ones. Therefore, none of my patients have to worry about the Allergan BIOCELL recall. However, if any of my patients have friends or family members who do have textured implants, such as the tear drop variety, I am happy to meet with them to advise them on what they should do going forward.
I perform breast implant surgery at the Surgical Specialty Center of Westchester
For almost every plastic surgery procedure I perform, including breast implants, I use the Surgical Specialty Center of Westchester. Located in Harrison, NY, the Surgical Specialty Center has four operating rooms and an 11-bed recovery room. Each operating room is fully equipped with state-of-the-art anesthesia (provided by a board-certified anesthesiologist), emergency equipment and everything else I and my surgical team need to provide the highest standard of care to each one of our patients. To learn more, watch this short video.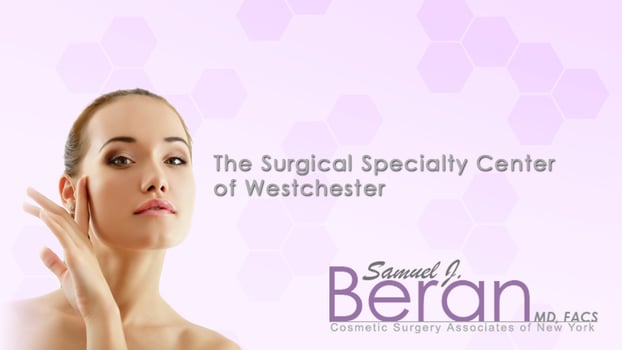 Insurance coverage
Insurance companies consider breast augmentation to be elective cosmetic surgery (no matter the type of breast implant) and therefore is usually not covered by insurance, meaning that you would need to pay the entire cost.
See the beautiful results for yourself
To see unretouched "before and after" photos of actual patients of mine who have had successful breast implant surgery, please visit the Breast Augmentation page in the Photo Gallery section of my website.
If you already have breast implants,

you should get them checked regularly
If you have breast implants — saline, silicone, gummy or textured — it's important to get them checked for ruptures, slippage, leakage, swelling or any other potential problems. For all my patients with implants, I highly recommend getting them examined once a year. Please make an appointment to come in and see me so I can check for any problems.
To learn more about breast implants, I recommend these 3 blogs
So that you can be fully informed about this important decision, I've written several blogs explaining the many aspects of breast implant surgery:
Considering breast implants?
If you are thinking about breast augmentation and would like to schedule a free consultation, please contact me and I will send you additional information prior to your appointment. During our consultation, I will assess the current appearance of your breasts, your reasons for wanting surgery, and your expectations. Then together, we will decide which breast procedure will bring you the results you're looking for. I specialize in the most advanced techniques of breast augmentation surgery and am ready to help you achieve your goals.
For more information on the many types of breast procedures I offer, please visit these pages on my website
You can find a good deal of information on my website about the many breast procedures available to you:
Board certified by the American Board of Plastic Surgery (ABPS), a member of the American Society of Plastic Surgeons (ASPS) and the American Society for Aesthetic Plastic Surgery (ASAPS), and a Fellow of the American College of Surgeons (FACS), Samuel J. Beran, MD is a highly accomplished plastic surgeon with offices in Manhattan, Harrison and Mount Kisco, NY. With more than 20 years' experience and a thorough command of the most advanced techniques and technologies, Dr. Beran consistently provides his patients with the highest level of plastic, cosmetic and reconstructive surgery of the breast, face, skin and body. Recently, Dr. Beran was named a "Top Doctor" by RealSelf for his dedication to responding to consumer questions and patient feedback. The "Top Doctor" designation is awarded to less than 10% of the RealSelf physician community.