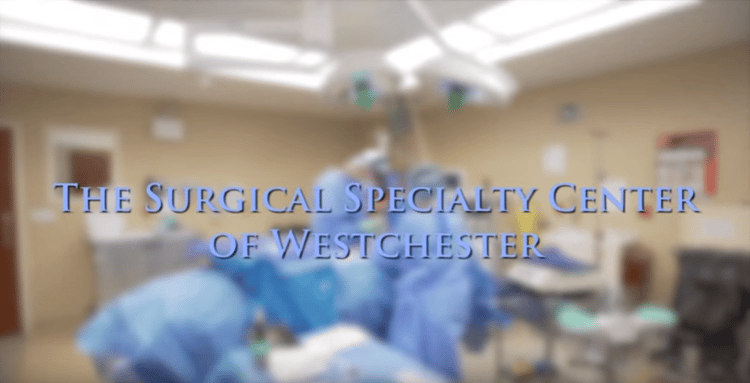 Have you been considering plastic surgery for your face or body, possibly both? Are you shopping around for the safest, highest quality surgical facility in which to have your procedure? Before you make your decision, I recommend the Surgical Specialty Center of Westchester.
Located in Harrison, NY, the Surgical Specialty Center is where Cosmetic Surgery Associates perform almost all of our cosmetic surgery procedures. Here we have an 11-bed recovery room and four operating rooms. Each operating room is fully equipped with state-of-the-art anesthesia (provided by a board certified anesthesiologist), emergency equipment and everything else we need to provide excellent care to all of our patients.
As well as the anesthesiologist, there are two other professionals on hand during each procedure—a scrub technician and a highly trained and experienced registered nurse—but I perform every incision and every stitch. The center is Medicare approved and state licensed and meets all current requirements at the top level of New York State.
T

ruly the standard of excellence in the region

This leading edge, state-of-the-art facility was specifically designed by our group of surgeons to provide the highest level of care, privacy and surgical results in the most technologically advanced facility in the area. Because of these high standards, it is the medical facility where I choose to perform my plastic surgery procedures.
Learn more
To learn more about the Surgical Specialty Center of Westchester, please watch this short video. (click on the image)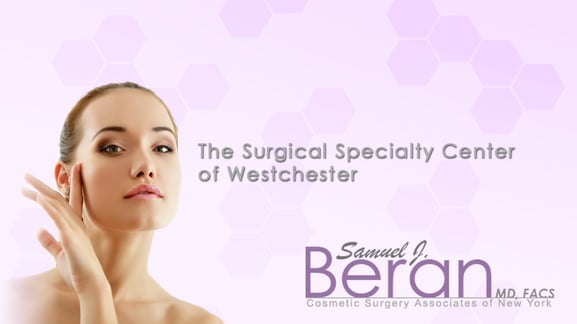 If you are interested in plastic surgery
If you are thinking about having plastic surgery—such as breast augmentation, Brazilian butt lift, liposuction, facelift or a tummy tuck—please contact me to schedule a free consultation. I will send you additional information prior to your appointment. Also, I'll be happy to answer any questions you might have about
the Surgical Specialty Center of Westchester.
More information about plastic surgery procedures I perform
You might also find these pages helpful on my website:
Board certified by the American Board of Plastic Surgery (ABPS), a member of the American Society of Plastic Surgeons (ASPS) and the American Society for Aesthetic Plastic Surgeons (ASAPS), and a Fellow of the American College of Surgeons (FACS), Samuel J. Beran, MD is a plastic surgeon with offices in Manhattan, Harrison and Mount Kisco, NY. With years of experience and a thorough command of the most advanced techniques and technologies, he consistently provides his patients with the highest level of plastic, cosmetic and reconstructive surgery of the breast, face, skin and body.