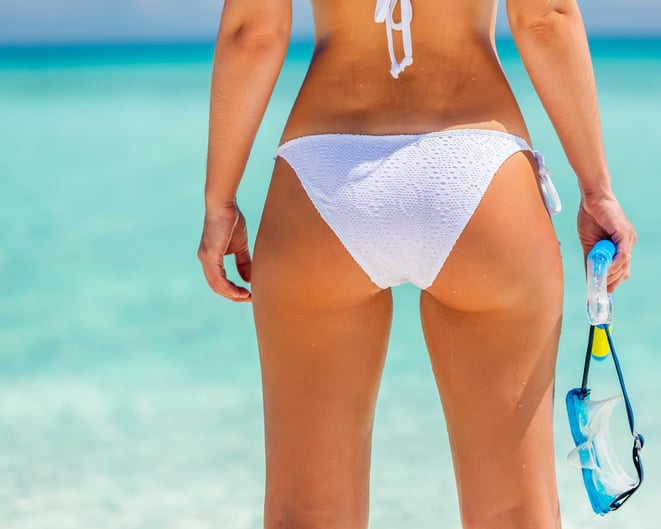 Year after year, some of my most satisfied patients who decided to have body-enhancing plastic surgery are the ones who chose to combine a Brazilian butt lift with liposuction. Why? Because when you have both procedures at the same time, you get a double benefit: butt enhancement and body reshaping. The results can be very dramatic!
As well as the Brazilian butt lift (BBL) and liposuction, I offer a wide range of other body sculpting procedures that can help you achieve a trimmer, more shapely body. To learn more, click here.
When combining a BBL with liposuction, here are the areas that respond best
Liposuction is very successful at reducing localized fat deposits and reshaping a person's body, especially around the midsection. It can be performed on almost any part of the body but when combined with a BBL to get a curvy, hourglass shape, these are the areas I recommend for liposuction:
abdomen and waist
hips and flanks
inner and outer thighs
back
What is a Brazilian butt lift? This short video explains the details
To learn more about Brazilian butt lift surgery, watch my short video by clicking on the image below.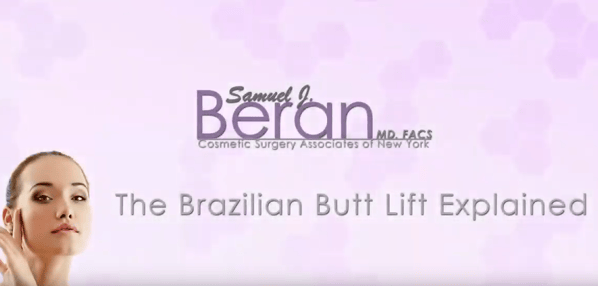 Make sure you're getting a butt lift and liposuction for the right reasons
Both of these procedures, a Brazilian butt lift and liposuction, can be life-changing. As well as enlarging, firming and lifting your butt, they can sculpt, trim and re-shape your overall silhouette. I have found that the results from combining these two procedures is often a wonderful turning point in my patients' lives, boosting their self-esteem and enabling them to feel confident about their bodies, sometimes for the first time. For this reason, it's very important to choose to have these surgeries for yourself and your own personal goals, not to fulfill someone else's ideas of what your body should look like.
How long will the results last?
Both the Brazilian butt lift and liposuction are very long-lasting procedures. Every individual's body is different and the areas where they want to build up their butt and also reduce excess fat varies from person to person. Before performing these surgeries, I personally meet with the patient and together, we decide how best to successfully achieve the results they desire.

Are these two procedures safe?
Yes, I believe these two procedures are very safe. They are both extremely popular and I have performed hundreds of them very successfully with very low complication rates. Major risks include pulmonary or fat embolism (blood clot) for less than 1% of patients, and anemia.
I perform Brazilian butt lifts and liposuction at the Surgical Specialty Center of Westchester
For almost every plastic surgery procedure I perform, including BBL and liposuction, I use the Surgical Specialty Center of Westchester. Located in Harrison, NY, the Surgical Specialty Center has an 11-bed recovery room and four operating rooms. Each operating room is fully equipped with state-of-the-art anesthesia (provided by a board-certified anesthesiologist), emergency equipment and everything else I and my surgical team need to provide the highest standard of care to each one of our patients.
The Surgical Specialty Center is Medicare approved, state licensed and meets all current requirements at the top level of New York State. To learn more, watch this short video by clicking on the image below.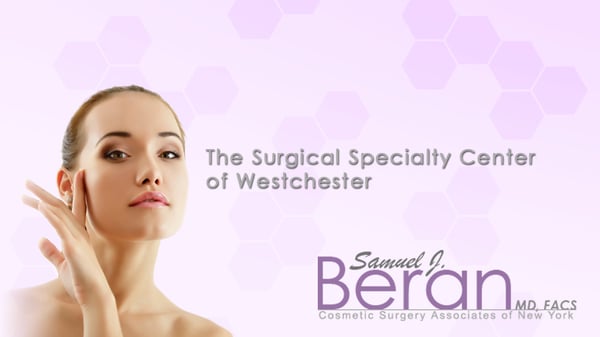 Considering combining butt augmentation with liposuction?
If you are thinking about getting a Brazilian butt lift and also liposuction, please contact me to schedule a free consultation. I will send you additional information prior to your appointment, then when we meet, I will answer all your questions, evaluate your body type and overall health, and learn what you're hoping to achieve. Then together, we'll decide how to bring you the best possible results.
To know more about the Brazilian butt lift and liposuction, I recommend these blogs
So you can be fully informed before you decide to have these plastic surgeries, I've written several blogs explaining both procedures and their benefits:
To learn more about the many body contouring procedures I offer
There are several body procedures available to you in my plastic surgery practice. To learn more, please visit these pages on my website:
Board certified by the American Board of Plastic Surgery (ABPS), a member of the American Society of Plastic Surgeons (ASPS) and the American Society for Aesthetic Plastic Surgery (ASAPS), and a Fellow of the American College of Surgeons (FACS), Samuel J. Beran, MD is a highly accomplished plastic surgeon with offices in Manhattan, Harrison and Mount Kisco, NY. With more than 20 years' experience and a thorough command of the most advanced techniques and technologies, Dr. Beran consistently provides his patients with the highest level of plastic, cosmetic and reconstructive surgery of the breast, face, skin and body. Recently, Dr. Beran was named a "Top Doctor" by RealSelf for his dedication to responding to consumer questions and patient feedback. The "Top Doctor" designation is awarded to less than 10% of the RealSelf physician community.