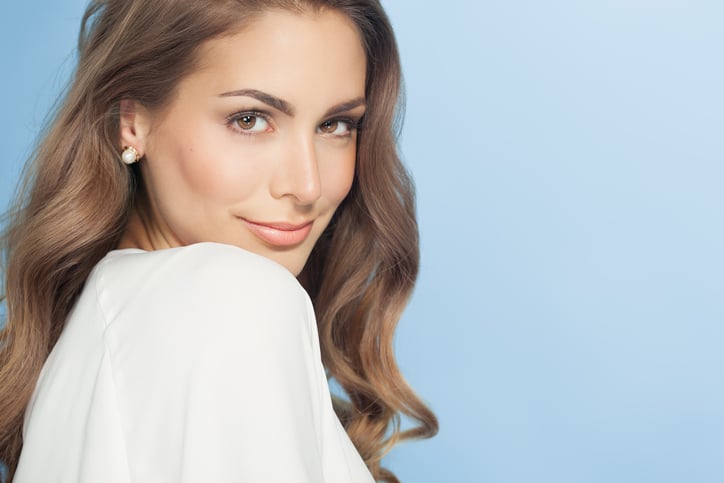 Certainly, I think we can all agree that 2020 was a year like none other. The good news is that things are now looking up and people are starting to be out and about again. In many cases this means that they are focusing a bit more on how they look. As a result, like many plastic surgeons I've seen an uptick in my practice of patients wanting both the surgical and non-surgical face and body enhancing procedures I offer.
For many people, women and men, having plastic surgery or a cosmetic treatment is a great way to achieve the natural, enhanced results they desire. If this is something you might be interested in, please contact me for a free consultation.
What are the hot trends for 2021?
For much of last year, elective surgeries were put on hold, so when plastic surgeons could reopen and resume plastic and cosmetic procedures, the demand was huge. Today, as more people around the country get vaccinated and daily life slowly returns to a sort of normal, medical professionals are starting to wonder what 2021 will hold for the plastic surgery industry. A list of predictions which I found recently on allure.com seems to summarize what a lot of us in the industry are seeing, and I thought I'd share ideas from it here.

1. Stress has taken a toll on people's bodies and skin
The stress of coping with the pandemic and its related health issues has brought unwelcome changes to many people's bodies and left its mark on their faces. This has caused a higher-than-normal demand for cosmetic procedures and treatments as people want to freshen, rejuvenate and reshape.

2. People are requesting the same procedures as before but with new urgency
Many people have spent a year or more looking at themselves on video calls and are ready to make some improvements. And, they want these done as soon as possible because they don't know when they're going to have to physically go back into work.

3. They're spending money on their face and body rather than other big purchases
Some people are now using money they had set aside for travel or a friend's destination wedding, for example, on a cosmetic or surgical procedure.

4. There's more time for downtime
Working from home has been one of the biggest drivers of increased cosmetic and plastic surgery demand, according to the Allure article. People are taking advantage of the available downtime they now have, and are choosing more involved procedures that take more recovery time. They can still be on video calls but with the video turned off, or if they had a procedure below the neck, there's a good chance that no one can tell.

5. Patients are wanting multiple procedures at once
People don't want to make multiple trips to a plastic surgeon's office, such as Botox one week and a laser treatment the next. Instead, they want to take care of all their needs at once.

6. They're choosing permanent solutions over less-invasive procedures
Since patients can now camouflage their recovery while working from home, they're asking for more intensive surgical procedures to achieve their face and body enhancement goals, such as liposuction or a facelift.

7. Face, neck and chin treatments are more popular than ever
According to the American Academy of Facial Plastic and Reconstructive Surgery (AAFPRS)'s 2020 member survey, 90% of facial plastic surgeons who responded cited a greater than 10% increase in bookings and treatments since last March, the Allure article says. One reason? Our new 24/7, on-camera lifestyle has made people much more self-conscious about their appearance, causing them to want to sharpen their jawline angle and tighten their neck.

8. The present boom may drop off at some point
The current demand for plastic surgery and longer-recovery cosmetic procedures may be high right now, but as more Americans get vaccinated over the next few months, they're not going to want to spend their newfound freedom in a doctor's office, or in recovery at home, many experts predict. People have stayed at home for so long, they're going to want to start traveling again and doing all the things they haven't been able to do for the past year, not stay put to have a procedure.
How much do these procedures cost?
One of the first questions my patients ask me when they're considering a cosmetic procedure is how much will it cost. My answer is that there is no one standard price. Every person's body is different, and what each individual is hoping to achieve is unique to them. That's why I determine the exact cost of a treatment after I have met with the patient, evaluated their face and body, and talked with them about their personal goals and expectations. For further pricing details, please contact me.
Considering cosmetic or plastic surgery?
If you are thinking about having a procedure for your body, face or skin and would like to schedule a free consultation, please

contact me

and I will send you additional information prior to your appointment. During our consultation, I will examine you, discuss your reasons for wanting a particular procedure, and learn what you are expecting to achieve. Then together, we will decide which procedure(s) will bring you the results you're hoping for.
For more information on plastic surgery options, I recommend these 3 blogs
So that you can be fully informed before deciding to have a cosmetic or plastic surgery treatment, please read these three blogs explaining a sampling of procedures and their benefits:
Learn more about the many procedures I offer for the face, body and skin
A wide range of procedures, both surgical and non-surgical, are available to you, focusing on the breasts, body, face and skin. To learn more, please visit these pages on my website:
Board certified by the American Board of Plastic Surgery (ABPS), a member of the American Society of Plastic Surgeons (ASPS) and the American Society for Aesthetic Plastic Surgery (ASAPS), and a Fellow of the American College of Surgeons (FACS), Samuel J. Beran, MD is a highly accomplished plastic surgeon with offices in Manhattan, Harrison and Mount Kisco, NY. With more than 20 years' experience and a thorough command of the most advanced techniques and technologies, Dr. Beran consistently provides his patients with the highest level of plastic, cosmetic and reconstructive surgery of the breast, face, skin and body. Recently, Dr. Beran was named a "Top Doctor" by RealSelf for his dedication to responding to consumer questions and patient feedback. The "Top Doctor" designation is awarded to less than 10% of the RealSelf physician community.