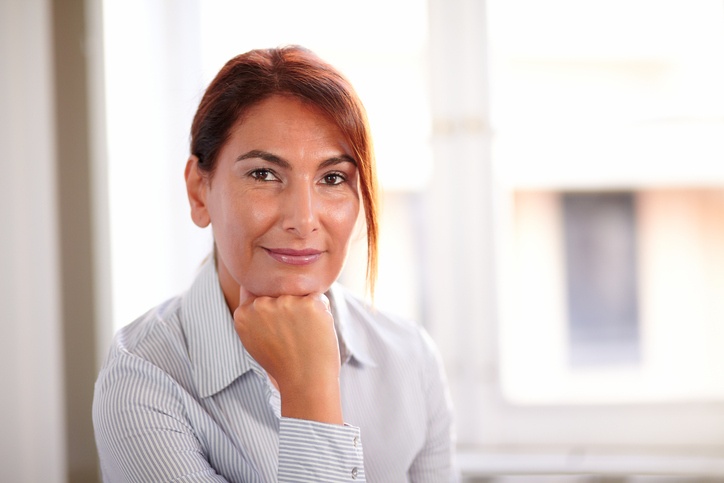 Do you have droopy, wrinkled or sagging eyelids? Do you feel the skin around your eyes makes you look tired all the time? Would you like to look younger and fresher? If you answered yes to any or all of these questions, eyelid surgery might be a great solution for you.
For many of my patients, eyelid surgery is a highly effective way to rejuvenate the area surrounding their eyes. By reducing the fat that causes bags underneath the eyes and removing wrinkled, drooping layers of skin on the eyelids, eyelid surgery eliminates that "tired" look and helps them look younger, brighter and more energetic. This could happen for you too!
What is
eyelid surgery?
Eyelid surgery, or blepharoplasty, is a surgical procedure that improves the appearance of the eyelids. It can be performed on the upper lids, lower lids or both. Also, eyelid surgery can be performed at the same time as a facelift, nose reshaping surgery or any number of other facial rejuvenation procedures I offer.
During this procedure, I make surgical incisions that follow the natural contour lines of your upper and lower eyelids so that I can access the skin and fatty tissue underneath. These thin surgical scars are almost invisible and blend into the natural lines and folds of your eyelids.
For the lower eyelids, some patients may be good candidates for an advanced technique called transconjunctival blepharoplasty, which is performed by making an incision from inside the lower eyelid. This technique avoids any scar on the lower lid and can often be combined with laser resurfacing to smooth and tighten the lower eyelid skin. Please contact me to see if this procedure would be right for you.
What eyelid surgery can improve
The beautiful benefits of eyelid surgery include:
Loose or sagging skin that creates folds or disturbs the natural contour of the upper eyelid, sometimes impairing vision
Fatty deposits that appear as puffiness in the eyelids
Bags under the eyes
Drooping lower eyelids that reveal white below the iris
Excess skin and fine wrinkles of the lower eyelid
How much does
eyelid surgery c
ost?
Because the texture and appearance of every person's facial and eyelid skin is different, and the results they are seeking from eyelid surgery are specific to them, the exact cost of this facial rejuvenation treatment is determined after I have met with the patient and together, we have decided exactly what type of procedure will achieve the best possible results.
Considering eyelid surgery?
In my more than 20 years of practice, I have performed hundreds of eyelid surgeries with outstanding results. I understand how important it is for women (and men) to have smooth, young-looking skin, especially around their eyes, enabling them to feel confident about themselves. If eyelid surgery is something you are interested in, please contact me for a free consultation. I will meet with you, explain the procedure and make sure you understand exactly what results to expect. Also, I will take all the time you need to answer all your questions.
To learn more about the many facial procedures I offer
There are several facial procedure options available to you in my plastic surgery practice. To learn more, please visit these pages on my website:
Board certified by the American Board of Plastic Surgery (ABPS), a member of the American Society of Plastic Surgeons (ASPS) and the American Society for Aesthetic Plastic Surgery (ASAPS), and a Fellow of the American College of Surgeons (FACS), Samuel J. Beran, MD is a highly accomplished plastic surgeon with offices in Manhattan, Harrison and Mount Kisco, NY. With more than 20 years' experience and a thorough command of the most advanced techniques and technologies, Dr. Beran consistently provides his patients with the highest level of plastic, cosmetic and reconstructive surgery of the breast, face, skin and body. Recently, Dr. Beran was named a "Top Doctor" by RealSelf for his dedication to responding to consumer questions and patient feedback. The "Top Doctor" designation is awarded to less than 10% of the RealSelf physician community.