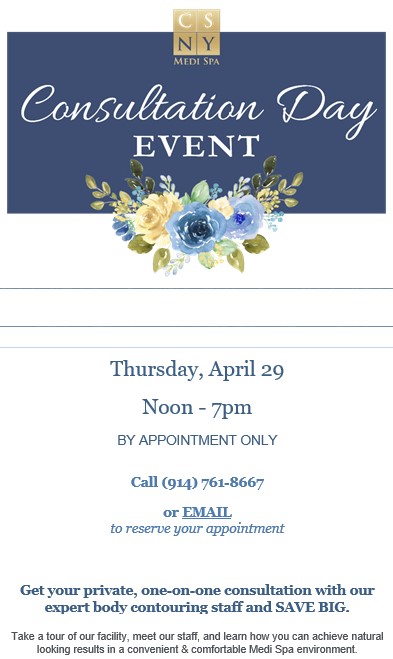 Great news: another Consultation Day with HUGE savings!

Our Consultation Day on April 1st proved to be so popular that we're offering a second one on April 29th. This exclusive event features a private, one-on-one consultation with our expert body contouring staff AND major savings on two revolutionary non-invasive body sculpting treatments, CoolSculpting and EmSculpt. Call (914) 761-8667 or email lauren@nycosmeticmd.com now to book your appointment!
Two ways to reshape your body—without surgery, scarring, downtime or strenuous workouts

Both CoolSculpting and EmSculpt are truly transformational procedures, but neither requires plastic surgery. In this way they are similar, but otherwise they are very different. To fully understand each treatment and its unique benefits, read below and then come to Consultation Day to find out if you are a good candidate.
CoolSculpting removes fat by freezing it and then eliminating it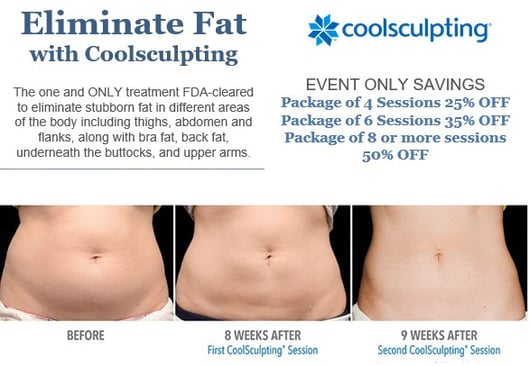 Unlike other fat-reducing treatments which explode unwanted fat cells, CoolSculpting works by freezing them. This causes them to die and get flushed from the body as waste, leaving you noticeably more toned and sculpted. An added benefit: the treated fat cells can no longer expand because they no longer exist.
The only FDA-approved technology of its kind, CoolSculpting achieves an effective reduction of approximately 20-25% of fat bulges* in stubborn areas like the abdomen, thighs, flanks and under the chin in as little as one hour. As long as you maintain your weight with normal diet and exercise, your results should be long-term. To learn more about CoolSculpting, read this blog I've written.
Get more CoolSculpting information in this short video
To find out which areas of the body respond best to CoolSculpting, watch my short video by clicking on the image below.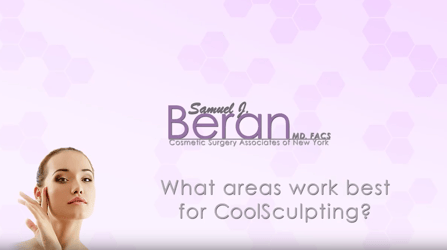 EmSculpt: The only body-sculpting procedure that builds muscle and burns fat without exercise or surgery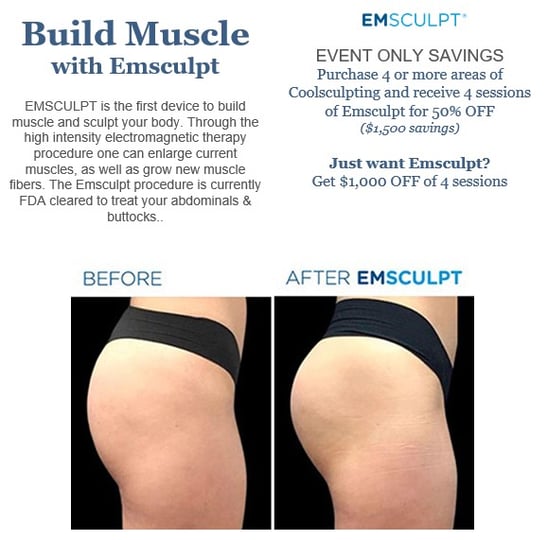 A dramatically different way to burn fat and increase muscle mass without strenuous workouts or resorting to plastic surgery, EmSculpt is a revolutionary body shaping procedure that tones and sculpts specific areas of your body, especially your abdomen and buttocks. Using an electromagnetic field, EmSculpt induces high-frequency muscle contractions to a degree that cannot be achieved by standard workouts.
These forced muscle contractions produce muscle growth and fat loss, and also enable the body to rebuild and repair muscle tissue, resulting in stronger, firmer muscles. Amazingly, EmSculpt delivers in 35-minute sessions what would take weeks or months to achieve in the gym. And unlike exercise, Emsculpt gives almost immediate results. To better understand how EmSculpt works, read my blog about it.
Get the facts about EmSculpt in this 1-minute video
My patients who have tried EmSculpt love how it tones their stomach and buttocks. To learn more, watch my short video by clicking on the image below.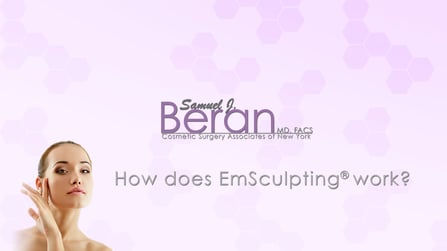 Considering CoolSculpting or EmSculpt?
I understand how important it is for women and men to have a toned, firm, sculpted body, enabling them to feel confident about themselves and their appearance, especially with summer just around the corner. If CoolSculpting or EmSculpt is something you are interested in, please contact me about our April 29th Consultation Day and our special event pricing. My staff will meet with you, explain both procedures and make sure you understand exactly what results to expect. Also, we will take all the time you need to answer your questions.
Still deciding? How about one more great offer!
To learn more about the many contouring body procedures I offer
For further information on the many body slimming, toning and contouring procedures I offer, you might find these pages on my website helpful:
*Results may vary from person to person
Board certified by the American Board of Plastic Surgery (ABPS), a member of the American Society of Plastic Surgeons (ASPS) and the American Society for Aesthetic Plastic Surgeons (ASAPS), and a Fellow of the American College of Surgeons (FACS), Samuel J. Beran, MD is a highly accomplished plastic surgeon with offices in Manhattan, Harrison and Mount Kisco, NY. With more than 20 years' experience and a thorough command of the most advanced techniques and technologies, Dr. Beran consistently provides his patients with the highest level of plastic, cosmetic and reconstructive surgery of the breast, face, skin and body. Recently, Dr. Beran was named a "Top Doctor" by RealSelf for his dedication to responding to consumer questions and patient feedback. The "Top Doctor" designation is awarded to less than 10% of the RealSelf physician community.