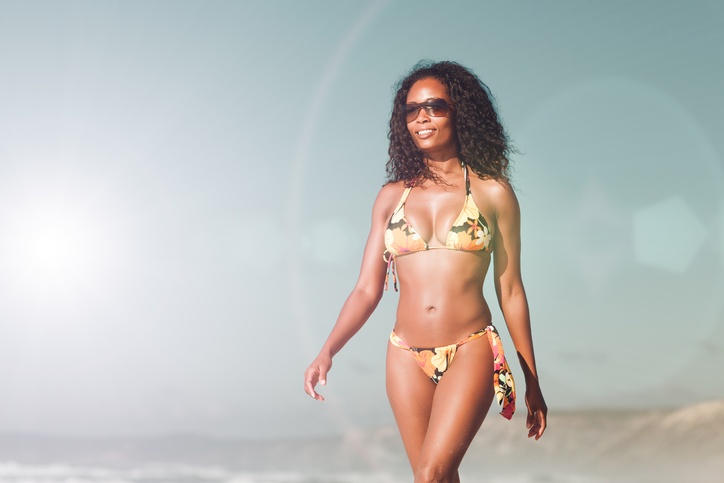 As the years go by, have your stomach, buttocks, thighs and hips started to sag? Would you like to look trimmer, firmer...and younger? If so, a lower body lift is an excellent way to remove excess skin and fat below the waistline and achieve a beautiful hourglass silhouette.
Turn back time with a lower body lift
Dramatic weight loss, weight fluctuations and/or natural aging frequently result in sagging skin in the areas below the waistline. Lower body lift surgery, sometimes done in conjunction with liposuction, is a very effective way to reduce excess fat and loose skin while also tightening and sculpting these areas, particularly the buttocks, back of the thighs, outer thighs, inner thighs, hips and abdomen. It can also help minimize the appearance of cellulite. A lower body lift leaves only a thin scar that is discreetly located within the bikini area.
Alternatively, if you decide not to have a full lower body lift, a buttock lift or thigh lift can be performed to tighten sagging muscles or remove excess skin in these areas.
Highly experienced in lower body lift surgery
With over 20 years of specialized surgical experience, I have performed hundreds of lower body lifts with outstanding results. I offer the latest surgery techniques performed at the Surgical Specialty Center of Westchester located in Harrison, NY, an accredited surgical facility with state-of-the-art equipment and the same caliber of patient monitoring devices found in leading medical center operating rooms.
How much does lower body lift surgery cost?
One of the first questions my patients usually ask me when they're considering lower body lift surgery is how much it will cost. My answer is that there is no one standard price. Recognizing that every woman's body and desired results are unique to her, I determine the exact cost of a lower body lift after I have met with the patient, evaluated her body type, amount of fat stores, overall physical condition and her personal goals and expectations. Then together, we will decide which plastic surgery procedures will achieve the best possible results and beautifully fullfill her expectations. For further pricing details, please contact me.
If you are interested in a lower body lift
If you are thinking about a lower body lift and would like to schedule a free consultation, please contact me and I will send you additional information prior to your appointment. I understand that lower body lift surgery is an important decision for a woman. To make sure you are fully informed about your surgery options and understand exactly what results to expect, I will take all the time you need to make sure your questions are answered.
More information on body sculpting procedures
For further information on body slimming, toning and contouring procedures, you might find these pages on my website helpful:
Board certified by the American Board of Plastic Surgery (ABPS), a member of the American Society of Plastic Surgeons (ASPS) and the American Society for Aesthetic Plastic Surgeons (ASAPS), and a Fellow of the American College of Surgeons (FACS), Samuel J. Beran, MD is a highly accomplished plastic surgeon with offices in Manhattan, Harrison and Mount Kisco, NY. With more than 20 years' experience and a thorough command of the most advanced techniques and technologies, Dr. Beran consistently provides his patients with the highest level of plastic, cosmetic and reconstructive surgery of the breast, face, skin and body. Recently, Dr. Beran was named a "Top Doctor" by RealSelf for his dedication to responding to consumer questions and patient feedback. The "Top Doctor" designation is awarded to less than 10% of the RealSelf physician community.