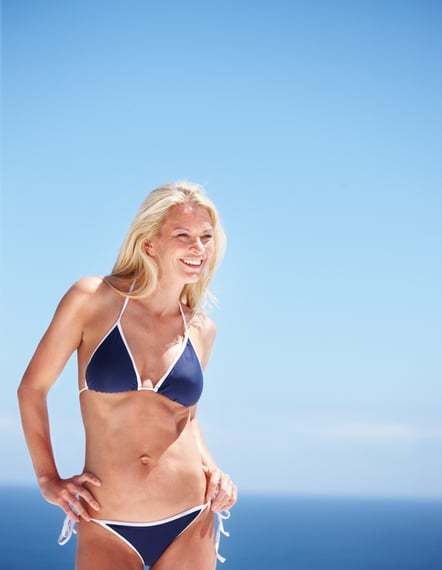 Have your breasts begun to droop and sag? Are they a lot lower than they used to be? Do you wish they were higher, fuller and younger-looking? Like many of my patients, you might want to consider a breast lift, a surgical procedure that significantly improves the appearance of your breasts. In addition, by lifting and re-positioning your breasts, a breast lift helps you look and feel more attractive and more feminine, both undressed and in clothing, and more self-confident about your body.
What makes your breasts sag?
There are a number of reasons why breasts sag and droop as a woman gets older:
pregnancy
breastfeeding
weight loss
age
gravity
heredity
How breast lift surgery differs from breast augmentation surgery
A breast lift restores the shape and positioning of breasts that have sagged as a result of pregnancy, breastfeeding, weight loss or other factors. Rather than making breasts larger, this procedure actually reshapes the breasts.
During the procedure, a plastic surgeon moves the nipple and areola (the pink skin surrounding the nipple) to a higher position, repositions the breast tissue to a higher level, removes excess skin from the lower portion of the breast, and reshapes the remaining breast skin. A variety of incision patterns are possible, depending on the desired results and the correction needed. A great benefit of this procedure is that in most cases, breast and nipple sensation can be preserved.
If a patient also wants larger breasts, breast implants can be inserted during a breast lift.
Breast augmentation surgery starts with the natural size and shape of a woman's breasts and enhances it by inserting silicone, saline or gummy implants. Unlike a breast lift, breast augmentation does not change the shape of the breasts—it enhances their size. It is typically performed to enlarge small breasts, underdeveloped breasts or breasts that have decreased in size after a woman has had children. Breast augmentation can also make breasts more symmetrical if one is significantly larger than the other. Many of my patients choose to have their breasts lifted and increased in size, which can be done in the same procedure.
Short video explains both procedures
To learn about the complete range of breast procedures I offer, click here. You can also watch my short 2-minute video about these procedures by clicking on the image below.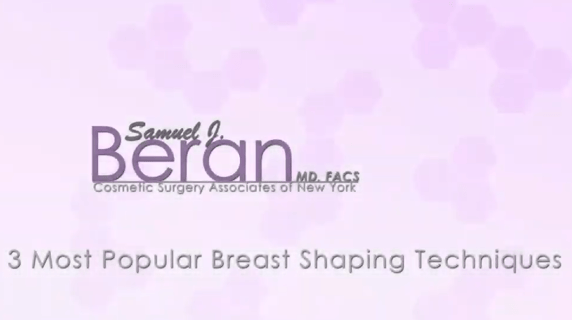 3 most common reasons women choose breast lift surgery
Here are the top 3 reasons women choose to have a breast lift:
1) To restore a better breast shape following pregnancy and breastfeeding. Pregnancy often leaves breasts stretched and sagging. A breast lift, with or without implants, can help undo these changes and restore a more youthful, attractive appearance.
2) To improve breast contour after significant weight loss. Losing a lot of weight often brings with it the loss of breast volume. By removing excess skin and tightening the remaining breast tissue, a breast lift can achieve a more proportional, youthful breast shape.
3) To get sexy, perky breasts, often for the first time. Some of my patients have had drooping breasts since their teens. Breast lift surgery can change this, giving women the breasts they've always wanted.
Are breast lifts safe? My answer is yes
In over 20 years of performing breast lift surgery in my plastic surgery practice, I have encountered very few complications with this procedure. What I have found is that for women who want higher, more shapely, younger-looking breasts, a breast lift is a highly satisfying solution.
Seeing is believing
To see unretouched "before and after" photos of actual patients of mine who have had successful breast lifts, please visit the Breast Lift page in the Photo Gallery section of my website.
For more information on breast lifts, read these 2 blogs
So that you can be fully informed before you decide to have a breast lift, I've written these 2 blogs explaining this procedure and its many benefits:
Considering a breast lift?
If you are thinking about breast lift surgery and would like to schedule a free consultation, please contact me and I will send you additional information prior to your appointment. I specialize in the most advanced techniques of breast lift surgery and am ready to help you achieve your goals. I will assess the current appearance of your breasts, your reasons for wanting surgery, and your expectations. Then together, we will decide the best shaping technique to bring you the results you're looking for.
Learn more about the breast procedures I offer
There is lots of information on my website about the many breast procedures available to you so you can be fully informed prior to your decision:
Board certified by the American Board of Plastic Surgery (ABPS), a member of the American Society of Plastic Surgeons (ASPS) and the American Society for Aesthetic Plastic Surgery (ASAPS), and a Fellow of the American College of Surgeons (FACS), Samuel J. Beran, MD is a highly accomplished plastic surgeon with offices in Manhattan, Harrison and Mount Kisco, NY. With more than 20 years' experience and a thorough command of the most advanced techniques and technologies, Dr. Beran consistently provides his patients with the highest level of plastic, cosmetic and reconstructive surgery of the breast, face, skin and body. Recently, Dr. Beran was named a "Top Doctor" by RealSelf for his dedication to responding to consumer questions and patient feedback. The "Top Doctor" designation is awarded to less than 10% of the RealSelf physician community.