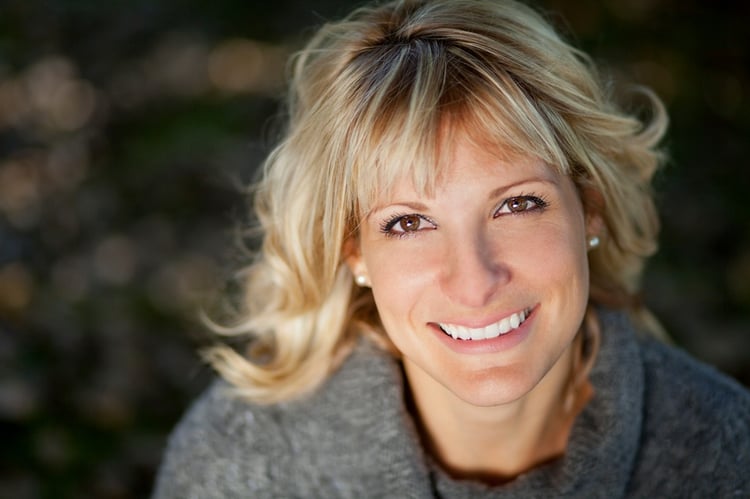 For many of my patients, the natural process of aging or the results of weight loss can easily been seen in their faces, in the form of wrinkles, crow's feet, laugh lines, sagging skin and drooping jowls. An excellent, often dramatic, remedy for the wrinkles and sags is a facelift.
Having performed hundreds of facelift surgeries for over 20 years, I understand how important it is for my patients to achieve the beautiful, natural-looking results they desire. Virtually no procedure (not even Botox®) can do as much to help restore a youthful appearance and make you feel like the best "you" you can be as a facelift. This appearance-enhancing procedure surgically extracts excess skin, tightens the underlying muscles and re-drapes the skin in a higher position.
In my plastic surgery practice, I'm all about patient education.
If you are considering a facelift but aren't sure which questions to ask beforehand, here are some things to think about during your initial consultation with your plastic surgeon. Asking the right questions prepares you for the procedure and gives you the confidence you need to make your decision. This is a transformative procedure that can dramatically change the way you see yourself and the way the world sees you, which is why it is so important for you to be as informed as possible beforehand. Remember, this is all about caring for you and your face.
Here are 5 questions that are essential for you to ask your surgeon before agreeing to have a facelift:
Are you board certified and if so, by which board(s)?
Before undergoing a facelift, it's very important to make sure your plastic surgeon is qualified to perform this highly specialized surgery. He/she should be board certified by the American Board of Plastic Surgery (ABPS) and a member of the American Society of Plastic Surgeons (ASPS) as well as the American Society for Aesthetic Plastic Surgeons (ASAPS). I am board certified by ABPS and a member of both organizations.
How many facelifts have you performed?
You certainly do not want your plastic surgeon to be "practicing" on you and your face. In my opinion, he/she should have performed hundreds of successful facelift procedures, optimally for 10 years or more. Ask to see "before and after" pictures (untouched) and if possible, of different facial types: angular, round, different skin tones. This will prove that the surgeon has experience with a variety of facial shapes and skin colorations. It will also enable you to find a facial type you can identify with.
What does the procedure involve?
The plastic surgeon performing your facelift should be able to explain his/her technique so that you can understand exactly what will happen during the procedure. A facelift can be performed either in a plastic surgeon's office or in a hospital. I perform my facelift procedures at The Surgical Specialty Center of Westchester in Harrison, NY. Most patients are given a local anesthesia combined with a sedative, so that they are awake but unable to feel the procedure. Some doctors use general anesthesia, which puts the patient to sleep.
A facelift has 7 distinct parts: a main incision made above the hairline and in front of and behind the ear; a second, smaller incision below the chin; separation of the skin from the underlying tissue; extraction of fat; repositioning and tightening of the muscle and tissue; pulling upward of the skin; and the closing of incisions underneath the hairline.
How long will my surgery take?
The length of time a facelift takes depends upon the extent of the procedure. Standard facelifts usually take 3-4 hours but may take up to 6 hours when combined with eyelid or brow surgery. Mini and "weekend" facelifts can often be done in under 2 hours.
How safe is a facelift and what are the risks?
I believe the facelift procedure is very safe–the procedure is extremely popular and I have performed hundreds of them very successfully with very low complication rates. Risks and/or complications include minor bleeding, bruising, infection, slight scarring and temporary loss of muscle sensation.
If you are interested in a facelift
If you are considering a facelift and would like to schedule a free consultation, please contact me. I will send you additional information prior to your appointment. Then together, we'll determine the best way to achieve the beautiful results you desire.
More information on facelift surgery
You might also find these pages helpful on my website:
Board certified by the American Board of Plastic Surgery (ABPS), a member of the American Society of Plastic Surgeons (ASPS) and the American Society for Aesthetic Plastic Surgeons (ASAPS), and a Fellow of the American College of Surgeons (FACS), Samuel J. Beran, MD is a highly accomplished plastic surgeon with offices in Manhattan, Harrison and Mount Kisco, NY. With more than 20 years' experience and a thorough command of the most advanced techniques and technologies, Dr. Beran consistently provides his patients with the highest level of plastic, cosmetic and reconstructive surgery of the breast, face, skin and body. Recently, Dr. Beran was named a "Top Doctor" by RealSelf for his dedication to responding to consumer questions and patient feedback. The "Top Doctor" designation is awarded to less than 10% of the RealSelf physician community.