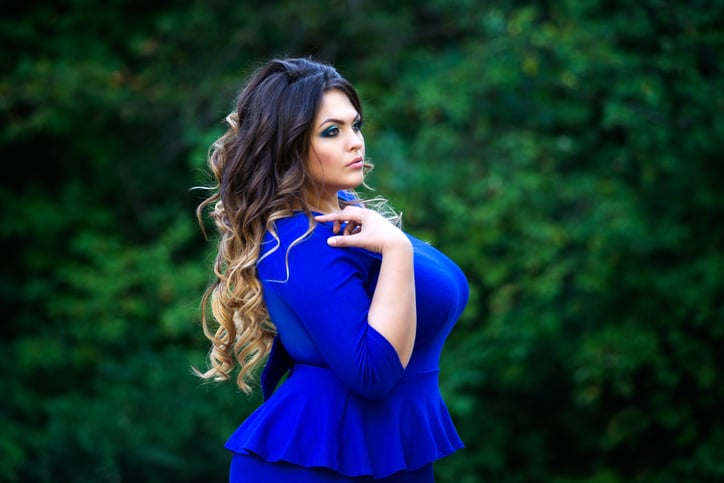 When it comes to breast size, many people assume that women only want to go larger. However, in my plastic surgery practice many patients come to me wanting their breasts to be smaller. Very large breasts, especially on small-framed women, can cause a lot of physical discomfort: neck pain, back pain, indentions on the shoulders from heavy straps, skin rashes and problems with exercise.
Overly large breasts can also make it hard to find properly fitting clothing and bathing suits, and for many women, can make them uncomfortably self-conscious. If this sounds familiar to you, breast reduction surgery might be the welcome relief you've been looking for.
Breast reduction surgery can bring about dramatic, positive changes for you
As well as reducing the size and weight of your breasts, a breast reduction procedure also improves the shape of your breasts and nipple areas, allowing you to feel more confident about yourself and your appearance, sometimes for the first time. I also perform breast reduction on men, usually due to a condition called gynecomastia (breasts are abnormally enlarged).
To learn more, watch my short video by clicking on the image below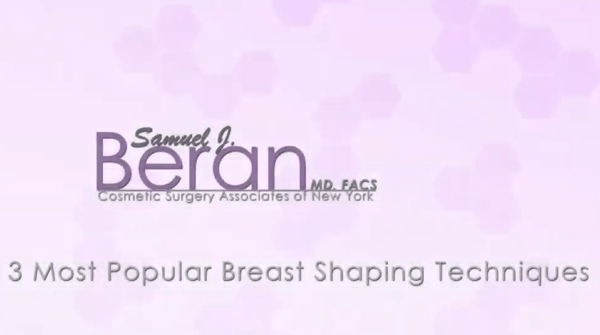 Breast reduction does 3 things
Repositions the nipple and areola (the darker skin surrounding the nipple) and repositions it higher up on the chest.

Removes extra tissue. The amount that gets taken out can vary. For some women it's a pound, for other women it might be as much as 2 or 3 pounds.

Removes extra skin. Once I've decreased the size of the breast, I shape the skin around it to give a higher and tighter appearance to the breast.
You may be a good candidate for breast reduction if:
The size of your breasts is out of proportion with your body

One breast is disproportionately larger than the other

You have ongoing pain, back problems or other health problems from overly large breasts

Wearing a bra with wide straps for at least 12 months has not helped relieve your discomfort

Physical therapy for at least 6 months has not helped

You are a man whose breast enlargement has not responded to medication and whose breast development is stable

Your general health is good

You have realistic expectations for the end results
Who is not a good candidate for breast reduction:
You may not be a good candidate if:
You are pregnant, breastfeeding or recently stopped breastfeeding

You have an abnormal mammogram or an undiagnosed breast condition

You have a history of poor wound healing or a clotting disorder

You are severely obese

You have a severe illness or infection
Insurance coverage
Breast reduction surgery is a fairly common operation and if your symptoms are severe enough — neck pain, back pain, shoulder pain — insurance companies will often cover it.
Considering breast reduction?
Deciding to have breast reduction surgery is a big decision, impacting how your breasts look and how you will feel about your body for the rest of your life. If you are thinking about this procedure and would like to schedule a free consultation, please contact me and I will send you additional information prior to your appointment. I will assess the current appearance of your breasts, your reasons for wanting surgery, and your expectations. Then together, we will decide which options will bring you the results you're looking for.
Learn more about the many breast procedures I offer
You can find detailed information on my website about the many breast procedures available to you:
Board certified by the American Board of Plastic Surgery (ABPS), a member of the American Society of Plastic Surgeons (ASPS) and the American Society for Aesthetic Plastic Surgery (ASAPS), and a Fellow of the American College of Surgeons (FACS), Samuel J. Beran, MD is a highly accomplished plastic surgeon with offices in Manhattan, Harrison and Mount Kisco, NY. With more than 20 years' experience and a thorough command of the most advanced techniques and technologies, Dr. Beran consistently provides his patients with the highest level of plastic, cosmetic and reconstructive surgery of the breast, face, skin and body. Recently, Dr. Beran was named a "Top Doctor" by RealSelf for his dedication to responding to consumer questions and patient feedback. The "Top Doctor" designation is awarded to less than 10% of the RealSelf physician community.