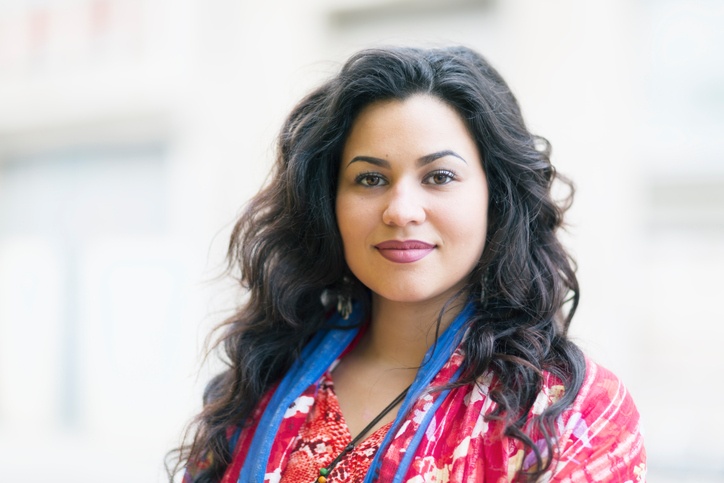 Have you always felt that your lips are too thin? Do they disappear when you smile? Are you self-conscious about the way they look? This might be the perfect time to consider lip enhancement, also known as lip augmentation or lip injections. Lip enhancement is just one of the many ways I can help you achieve a more beautiful face. To learn more, click here.
What does lip enhancement involve?
Whether you were born with thin lips or your lips are thinning due to the natural aging process, lip enhancement can greatly improve your lips' appearance as well as your self-confidence.
The most common technique for augmenting the lips is to use injections of your own fat, Juvéderm®, Restylane® or other prepared substances. Treatments are quick and easy and can keep your lips plump for months at a time, but as with all injected materials, treatments may need to be repeated periodically to maintain results.
One of the reasons I've had great success with lip enhancement is because I can control the amount of substance I inject, giving me better control over how much lip volume is created depending on each patient's desired results.
You can successfully combine lip enhancement with other procedures
Many of my patients choose to have their lips enhanced at the same time they're having other facial procedures, such as a facelift, nose reshaping, eyelid surgery or Botox®.
How to know if you are a good candidate for lip enhancement
If you are in good general health, have a positive attitude and realistic expectations, you are most likely a good candidate for this procedure. Additional factors to consider:
You want to plump up thin lips or create a fuller look
When you smile, your top lip or both lips disappear
Your lips are uneven
The shape of your mouth and/or your gums show when you smile
You have vertical lip lines
You want your upper and lower lip to match
You want to refine the shape of flat or thin lips
How much does lip enhancement cost?
Because every person's lips are unique to them, I determine the exact cost of lip enhancement surgery only after I have met with the patient and together, we have decided what type of procedure will achieve the best possible results.
Considering lip enhancement surgery?
If you are thinking about having lip enhancement, please contact me to schedule a free consultation. I will meet with you, explain the procedure and make sure you understand exactly what results to expect. Also, I will take all the time you need to make sure your questions are answered.
To learn more about the many facial procedures I offer
There are several facial procedures available to you in my plastic surgery practice. To learn more, please visit these pages on my website:
Board certified by the American Board of Plastic Surgery (ABPS), a member of the American Society of Plastic Surgeons (ASPS) and the American Society for Aesthetic Plastic Surgery (ASAPS), and a Fellow of the American College of Surgeons (FACS), Samuel J. Beran, MD is a highly accomplished plastic surgeon with offices in Manhattan, Harrison and Mount Kisco, NY. With more than 20 years' experience and a thorough command of the most advanced techniques and technologies, Dr. Beran consistently provides his patients with the highest level of plastic, cosmetic and reconstructive surgery of the breast, face, skin and body. Recently, Dr. Beran was named a "Top Doctor" by RealSelf for his dedication to responding to consumer questions and patient feedback. The "Top Doctor" designation is awarded to less than 10% of the RealSelf physician community.