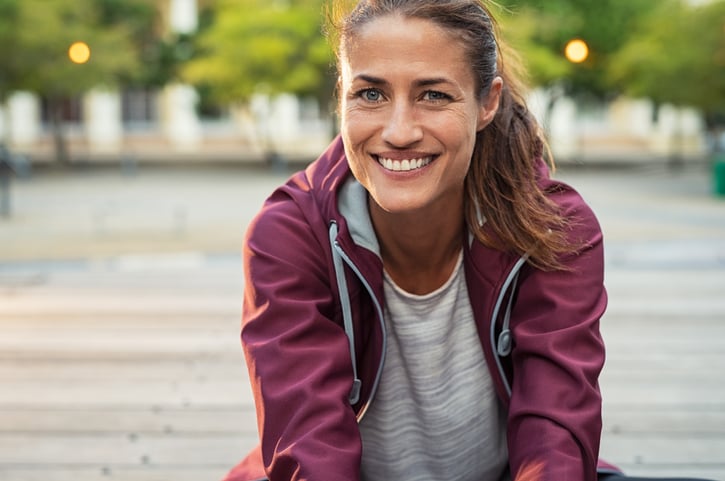 Have certain areas of your body, like your cheeks, breasts and buttocks, begun to sag and droop? Would you like a little plumpness added in these areas, helping you look and feel younger and more vibrant? If so, I recommend fat injection.
Fat injection is a very effective way to smooth out facial lines, plump up lips and cheeks, augment breasts and buttocks, and reduce wrinkles in the hands and feet. The result? A smoother, better-contoured, younger-looking you!
This is just one of the many facial procedures I offer in my plastic surgery practice. To learn more about all of the procedures available to you, click here.
How does fat injection work?
Fat injection, also referred to as fat grafting or fat transfer, consists of harvesting fat from one area of your body, purifying it and then re-injecting it into the area needing improvement. Once a donor area is determined (usually the abdomen or buttocks), liposuction is used to extract the fat. The suctioned fat is then transferred to the receiving area as a graft.
Best of all, since fat injection involves recycling or transplanting your own fat, there is no chance of rejection or an allergic reaction.
Fat injection has also been shown to be very effective in the healing of wounds and scars, as well as repairing damage to breast tissue following radiation treatment.
Note: Although the results of fat injection are long-lasting, a certain percentage of injected fat will be reabsorbed by the body. Therefore, the procedure may need to be repeated to achieve and maintain the results you desire.
5 most popular areas of the body for fat injections
Fat injections are a great way to achieve volume, shape and a natural "lift" in these areas of the body:
Face
Restores youthful appearance by adding volume to hollowed out or wrinkled areas such as below the eyes and "laugh lines" around the eyes and mouth
Helps repair scars
Adds volume to the cheeks to create the appearance of higher cheekbones
Improves the texture and appearance of the skin
Breast
Increases breast size by one or two cup sizes
Corrects breast asymmetry
Repairs radiation tissue damage
Treats breast implant capsular contractures
Helps correct scar deformities from lumpectomy or breast reconstruction
Hips
Adds volume for a curvy silhouette and more pleasing waist-hip ratio
Buttocks
Hands and feet
Reduces wrinkles and rejuvenates appearance
Provides padding for bony feet
How much do fat injections cost?
Because the texture and appearance of every person's skin (in the face and throughout the body) is different, and the results they are seeking from fat injections are unique to them, the exact cost is determined after I have met with the patient and together, we have decided the type, number and location(s) of fat injections that will achieve the best, most natural-looking results. Please contact me for further details.
Considering fat injections?
In my more than 20 years of performing plastic surgery, I have performed hundreds of fat injection procedures with highly successful results. If fat injection is something you're interested in and would like to know more about, please contact me for a free consultation. I'll meet with you, explain the procedure and your various options, and make sure you understand exactly what results to expect. Also, I will take all the time you need to make sure all your questions are answered.
To learn more about the many facial and skin procedures I offer
There are several facial procedures and skin treatments available to you in my plastic surgery practice. To learn more, please visit these pages on my website:
Board certified by the American Board of Plastic Surgery (ABPS), a member of the American Society of Plastic Surgeons (ASPS) and the American Society for Aesthetic Plastic Surgery (ASAPS), and a Fellow of the American College of Surgeons (FACS), Samuel J. Beran, MD is a highly accomplished plastic surgeon with offices in Manhattan, Harrison and Mount Kisco, NY. With more than 20 years' experience and a thorough command of the most advanced techniques and technologies, Dr. Beran consistently provides his patients with the highest level of plastic, cosmetic and reconstructive surgery of the breast, face, skin and body. Recently, Dr. Beran was named a "Top Doctor" by RealSelf for his dedication to responding to consumer questions and patient feedback. The "Top Doctor" designation is awarded to less than 10% of the RealSelf physician community.