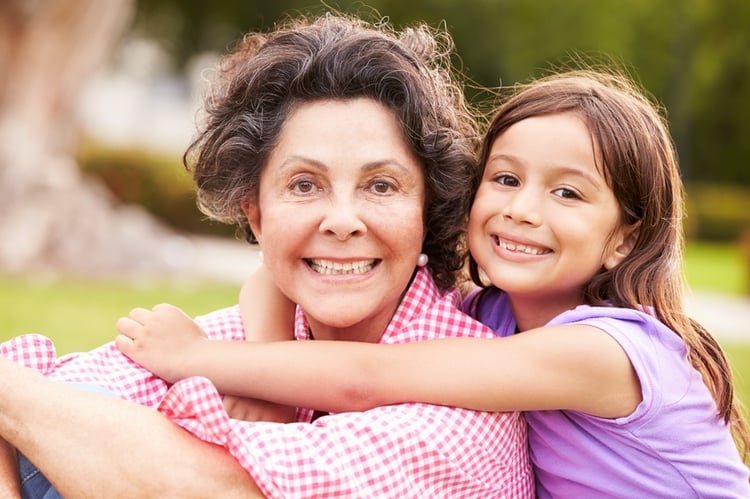 Did you know that a facelift is one of the top 10 plastic surgery procedures performed in the United States today? Not only women but men too choose this procedure to tighten their facial skin, rejuvenate their appearance and boost their self-confidence. Most people undergoing facelifts are between 40 and 70 years of age but the procedure can certainly be performed on qualified candidates younger than 40 and older than 70.
To achieve a firmer, fresher, younger-looking face and a more elegant neck, the deeper layers of the facial tissues must be tightened, which is the essence of a facelift. The procedure lifts and repositions these deeper layers as well as the surface skin to help restore a youthful neck and jawline. In just a few hours, a facelift can dramatically improve your appearance as well as how you feel about yourself.
You can hardly see the incisions
During the procedure, I discreetly place incisions in your hairline, following the natural contours of your ears. These incision lines are designed to be easily concealed by your hair and makeup. This way, you get a dramatic yet completely natural-looking facelift.
The 5 most common reasons for a facelift
Here the top 5 reasons my patients choose to have a facelift:
Eliminate droopy skin and jowls
A facelift is ideal for someone seeking to reduce sagging, droopy skin around the skin, jowls and neck. As well as tightening the facial muscles to create a refreshed, more youthful look, a facelift also improves the look of jowls along the jawline, one of the more prominent signs of facial aging.
Reduce saggy second chin
As you get older, one of the more noticeable signs of your age is the excess skin that creates the look of a saggy second chin. Regardless of age or weight, even slender people can experience this problem due to the loss of skin elasticity. A facelift can extract this excess skin along the jawline and gently lift and pull the remaining tissues to create a beautiful neck line and jaw silhouette. Some of my patients with prominent signs of neck aging also request a neck lift or laser skin treatments to achieve the best possible results.
Reduce deep creases below the eyelids and along the nose
Part of the reason a facelift is such a popular procedure is because it helps visibly reduce the deep creases and prominent lines under the eyes and between the nose and mouth. It also helps reduce facial wrinkles, crow's feet, smile lines and lines across the cheeks. Many of my patients also choose to have injectables such as Botox® administered during their facelift to further reduce the appearance of wrinkles and creases.
Brighten a perpetually tired appearance
Due to the harmful effects of prolonged sun exposure, chemicals and pollutants in our world today, the skin is constantly exposed to environmental stress. Over time, this stress takes its toll, causing the skin to look aged and dull. Unfortunately, many people with skin like this are told they look tired, even though they may feel full of energy. A facelift can help restore a more energetic appearance by drastically improving the appearance of the face, eyes, chin, jaws and neck. Many patients combine this procedure with eyelid surgery to create a more alert look, as well as laser skin resurfacing to reduce fine lines, giving the skin a healthy glow.
Look as young as you feel
If you feel young and full of energy on the inside but look years older on the outside, a facelift might be an excellent, highly effective procedure for you. By gently lifting the facial tissues, a facelift can help your outer self indeed look as young and vibrant as your inner one. In addition, this procedure can give you a self-confidence boost that can dramatically improve your professional, social and personal relationships.
If you are interested in a facelift
If you are considering a facelift and would like to schedule a free consultation, please contact me. I will send you additional information prior to your appointment. Then together, we'll determine the best way to achieve the beautiful results you desire.
More information on facelift surgery
You might also find these pages helpful on my website:
Board certified by the American Board of Plastic Surgery (ABPS), a member of the American Society of Plastic Surgeons (ASPS) and the American Society for Aesthetic Plastic Surgeons (ASAPS), and a Fellow of the American College of Surgeons (FACS), Samuel J. Beran, MD is a highly accomplished plastic surgeon with offices in Manhattan, Harrison and Mount Kisco, NY. With more than 20 years' experience and a thorough command of the most advanced techniques and technologies, Dr. Beran consistently provides his patients with the highest level of plastic, cosmetic and reconstructive surgery of the breast, face, skin and body. Recently, Dr. Beran was named a "Top Doctor" by RealSelf for his dedication to responding to consumer questions and patient feedback. The "Top Doctor" designation is awarded to less than 10% of the RealSelf physician community.