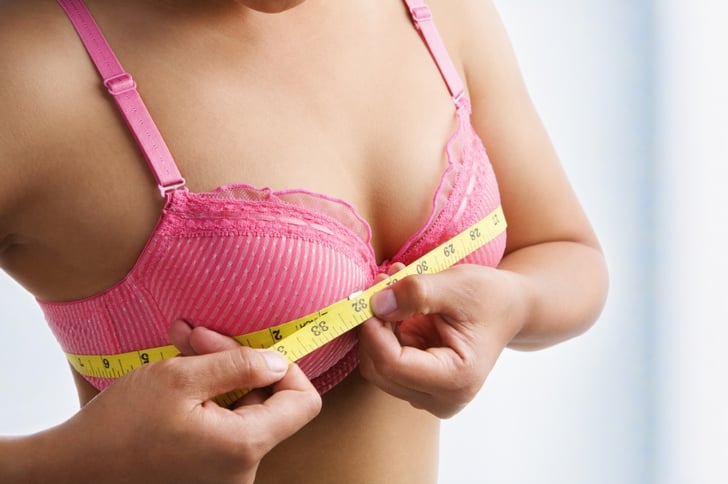 After years of doing hundreds of breast augmentations for my patients, I know that there are a variety of reasons why women want larger, fuller breasts. If you're considering breast augmentation surgery, here is my list of the most common reasons for breast enlargement to help you make an informed decision. For more information on breast augmentation, download our free fact sheet!
10 reasons why women choose to have breast augmentation

1. They want to boost their self-esteem.
Having larger, sexier breasts makes many women feel more attractive, alluring and self-assured, and that in itself is a very valid reason.
2. They have disproportionately small breasts.
Women with abnormally small breasts (micromastia) are often embarrassed about their appearance, especially when naked. Breast implants can give them not only a fuller figure but a big boost in self-confidence.
3. One breast is larger than the other.
Many women have asymmetrical breasts as a result of uneven estrogen levels, growth spurts during puberty and some other factors, all of which can have an enormous impact on their appearance and self-confidence. Breast implants can even out their bust line, making them feel more normal.
4. They have recently lost a lot of weight.
Following significant weight loss, many women discover that their breasts have lost their full, plump shape. Breast augmentation gives them a fuller chest while retaining their trim waistline and healthy weight.
5. Their breasts changed shape following pregnancy.
Losing baby weight is a good thing for most women, but some mothers find that after pregnancy and nursing, their breasts droop and/or get significantly smaller. Breast implants are a great way to restore their pre-baby body. (NOTE: If a woman becomes pregnant again, breast implants will not impact the health of the baby or her ability to nurse.)
6. They have had a mastectomy.
Women who have a mastectomy due to breast cancer or another serious health condition often want to regain their femininity and feel whole again. Breast reconstruction and augmentation can achieve this very important goal.
7. They want to boost their sex life.
According to a recent study by a cosmetic surgeon, women who receive breast implants typically experience higher levels of sexual arousal and satisfaction.
8. Their clothes will fit better.
Most women's clothes are designed for a size C cup. By augmenting her breast size, women can feel more attractive and better proportioned in their clothing.
9. They want to look younger.
As they age, many women notice their breasts sagging and getting smaller. Breast augmentation, especially when combined with a breast lift, can restore a fresh, youthful look to their figures.
10. They have thought through everything and are confident about their decision.
Choosing breast augmentation is a highly personal decision, and should never be undertaken lightly. Women should never choose breast implants to please someone else or to meet another person's expectations. However, for women who carefully think through their decision, breast augmentation can have a huge and positive impact on their lives.
If you are interested in breast implants
If you are thinking about having breast implant surgery and would like to schedule a free consultation, please contact me. I will send you additional information prior to your appointment. You also might find the Breast Augmentation page on my website helpful.
Board certified by the American Board of Plastic Surgery (ABPS), a member of the American Society of Plastic Surgeons (ASPS) and the American Society for Aesthetic Plastic Surgeons (ASAPS), and a Fellow of the American College of Surgeons (FACS), Samuel J. Beran, MD is a plastic surgeon with offices in Manhattan, Harrison and Mount Kisco, NY. With years of experience and a thorough command of the most advanced techniques and technologies, he consistently provides his patients with the highest level of plastic, cosmetic and reconstructive surgery of the breast, face, skin and body.