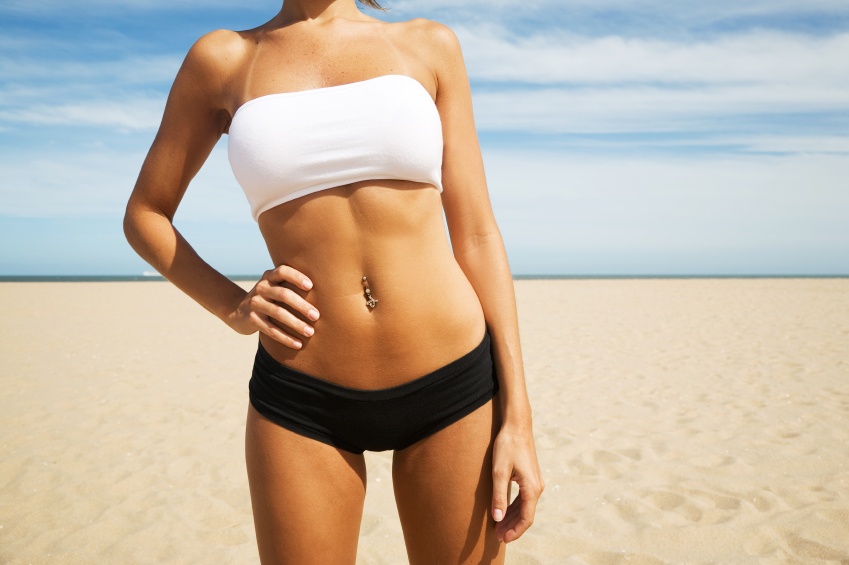 Belly pooch, muffin top, love handles, saddle bags...there seems to be no shortage of ways to describe body fat. And yet for many men and women, despite healthy eating and regular exercise, these so-called "trouble areas" will not go away. Want a highly effective, non-surgical answer? CoolSculpting! For more information on CoolSculpting, download our free fact sheet!
What is CoolSculpting
CoolSculpting, a non-surgical cosmetic procedure, is the only FDA-approved technology for freezing fat and removing it from your body. The result is a noticeable reduction of approximately 25% of fat bulges in the treated areas.
Fat cell expansion is the underlying cause of weight gain
Most people know that the human body stores fat in fat cells but what they may not know is that everyone is born with a certain amount of fat cells. That number fluctuates until you hit puberty and after that, it stays constant. When fat cells die off naturally, they are replaced with new ones. They expand due to factors like a high-fat diet, caloric intake and hormones, and it is this expansion that causes weight gain.
CoolSculpting (fat freezing) kills off fat cells but exercise and a healthy diet are still necessary
After a CoolSculpting treatment, fat cells no longer exist and can therefore no longer expand, resulting in the size and occurrence of "trouble spots" being reduced long-term. However, since each contouring treatment reduces only about 20-25% of fat cells, if patients do not continue to eat well and exercise, they can still gain weight in that area due to the remaining 75% of fat cells that can expand.
Unlike ultrasound- and heat-based fat-reducing treatments which actually explode unwanted fat cells, CoolSculpting works by freezing them, causing them to die and be removed from the body as waste. This procedure has fewer side effects than other methods, which can cause bruising and soreness, plus it delivers more effective results.
Suitable for both men and women, CoolSculpting is very effective in the treatment of bulges on the tummy, back, hips, thighs and arms and the procedure takes about 60 minutes per section.
Important to note: CoolSculpting is not a weight-loss treatment. It is designed for people who live active lifestyles, experience minimal weight fluctuations and are looking to target certain areas of their bodies that are stubbornly resistant to exercise and healthy eating habits.
The CoolSculpting procedure: what to expect
The CoolSculpting machine includes a vacuum-based applicator containing cooling panels which bring fat cells to the ideal temperature to kill them off without harming the body's water-based cells.
First, a gel pad is placed over the area that's being treated to protect the skin from the freezing teatment. Then a handset similar to a large vacuum hose is attached to your skin. You will feel a cold sensation like an ice pack on bare skin, then a firm tug and pull – enough of a pull to make sure the selected tissue will be cooled most efficiently. Then you will feel a sensation of intense cold, which soon goes away.
The CoolSculpting procedure is completely non-invasive so you can return to normal activities immediately. You may experience redness, minor bruising, tingling or numbness in the treated area, but this is temporary.
How soon will I see results from CoolSculpting?
You may start to see changes as quickly as three weeks after your CoolSculpting treatment. While every person is different and may react differently to the process, it will take on average 4-6 weeks* to see full results. You will experience the most dramatic results after two months*. Your body will still be flushing fat cells at that time, and it will continue doing so for up to 4 months*. As long as you maintain your weight with normal diet and exercise, you should have long-term results.
More information on body sculpting procedures
You might find these pages helpful on my website:
*Results may vary from person to person
If you are interested in CoolSculpting
If you are thinking about getting a CoolSculpting procedure and would like to schedule a free consultation, please contact me. I will send you additional information prior to your appointment.
Board certified by the American Board of Plastic Surgery (ABPS), a member of the American Society of Plastic Surgeons (ASPS) and the American Society for Aesthetic Plastic Surgeons (ASAPS), and a Fellow of the American College of Surgeons (FACS), Samuel J. Beran, MD is a plastic surgeon with offices in Manhattan, Harrison and Mount Kisco, NY. With years of experience and a thorough command of the most advanced techniques and technologies, he consistently provides his patients with the highest level of plastic, cosmetic and reconstructive surgery of the breast, face, skin and body.