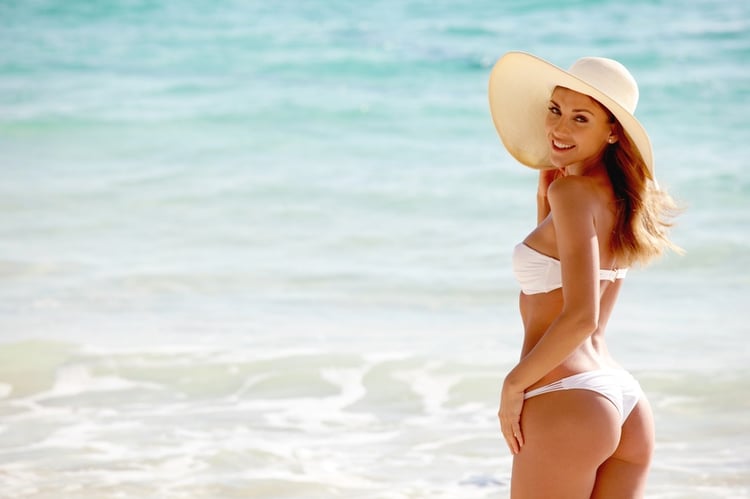 One of the most popular plastic surgery procedures among my patients today is the Brazilian butt lift. Why are they so happy with it? Because it is both butt augmentation and butt reshaping, using your own fat. In fact, over the past 5 years I've done more and more of these procedures in combination with other body contouring techniques, particularly liposuction. This way, patients get a double benefit: the body shaping aspect of liposuction and the enhancement aspect of a higher and firmer derrière. For more information about butt augmentation, download our free fact sheet!
How a Brazilian butt lift is performed
I start by liposuctioning an area of fat, usually from your stomach, thighs and/or love handles. I take this fat, concentrate it and treat it, then inject it into your buttocks. This allows me to not only shape and increase the size of the buttocks but put that fat precisely in the places you want enhanced, lifted and rounded.
How long will the results last?
A Brazilian butt lift is a very long-lasting procedure. On average, expect about 50% of the injected fat to stay in the area and about 50% to be reabsorbed by the body. That's why I always put in extra fat deposits.
You might be a good candidate for a butt lift if you:
Have lost a significant amount of weight and your butt now sags and droops.
Are overweight and haven't been able to lose weight through physical activity and changes in your diet.
Are at a normal weight but want to dramatically improve the appearance of your lower body.
Are at a normal weight but your skin won't contract after liposuction due to poor elasticity related to aging.
Are unhappy with the overall shape and lack of firmness of your butt.
Learn more
To learn more about Brazilian butt lift surgery, please watch this short video. (click on the image)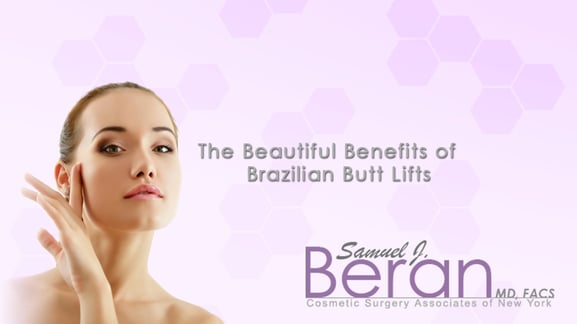 If you are considering a Brazilian butt lift
If you are thinking about having Brazilian butt lift surgery and ould like to schedule a free consultation, please contact me. I will send you additional information prior to your appointment. Also, I'd be happy to answer any questions you might have about this or any other kind of cosmetic plastic surgery.
More information about Brazilian butt lift and other cosmetic surgeries
You might also find these pages helpful on my website:
Board certified by the American Board of Plastic Surgery (ABPS), a member of the American Society of Plastic Surgeons (ASPS) and the American Society for Aesthetic Plastic Surgeons (ASAPS), and a Fellow of the American College of Surgeons (FACS), Samuel J. Beran, MD is a plastic surgeon with offices in Manhattan, Harrison and Mount Kisco, NY. With years of experience and a thorough command of the most advanced techniques and technologies, he consistently provides his patients with the highest level of plastic, cosmetic and reconstructive surgery of the breast, face, skin and body.