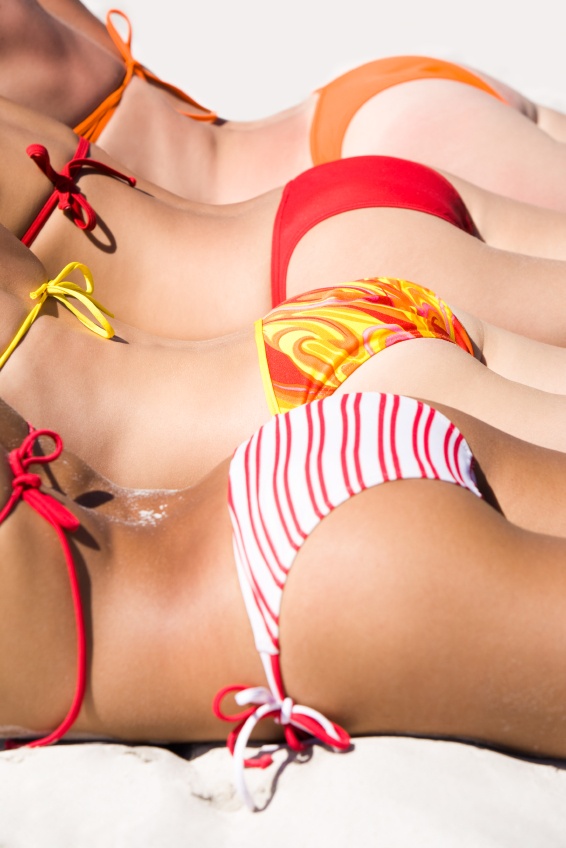 A shapely, toned, full-sized derrière is one of today's most coveted physical features. But few women are born with this feature. With a Brazilian butt lift (also called butt augmentation), the size, shape and fullness of your "behind" can be meticulously and artfully sculpted, giving you amazingly natural-looking results.
Using liposuction, this innovative, highly specialized technique takes fat from areas where you don't want it—such as the stomach, waist, back or thighs—and transplants it into the buttocks to create a fuller, sexier and more curvaceous shape. For more information about butt augmentation, download our free fact sheet!
The unique advantage of this technique is that it not only builds up the butt but also slims down areas where you might have excess fat. Hence, many of my patients choose to have fat reduced from their tummy and waist area, resulting in an attractive and natural profile with curves in all the right places.
Why butt lifts are preferred over butt implants
An alternative to a butt lift is to have butt implants, however as a plastic surgeon who has performed hundreds of butt augmentations, I much prefer the butt lift. Here are the reasons why:
With butt lifts, the results are more natural and attractive.
There are fewer complications.
Liposuction can be performed at the same time to give more roundness, shape and curve to the buttocks.
Fat shapes well and can be placed specifically in the areas that need it (for example, to create hips).
There is the added benefit of trimming away fat in certain areas while building it up in others, creating a highly-desired "hourglass" figure.
The fat comes from your own body so there is no risk of rejection.
The incisions used in a butt lift are smaller than with implants, resulting in minimal scarring.
Recovery from a butt lift is faster than with implants. Patients usually can go back to work about one week after the procedure.
You might be a good candidate for a butt lift if you:
Have lost a significant amount of weight and your butt now sags and droops.
Are overweight and haven't been able to lose weight through physical activity and changes in your diet.
Are at a normal weight but want to dramatically improve the appearance of your lower body.
Are at a normal weight but your skin won't contract after liposuction due to poor elasticity related to aging.
Are unhappy with the overall shape and lack of firmness of your butt.
If you are interested in a Brazilian butt lift
If you are considering getting a Brazilian butt lift and would like to schedule a free consultation, please contact me. I will send you additional information prior to your appointment. Then together, we'll determine the best way to achieve the beautiful results you desire.
More information on body sculpting procedures
You might also find these pages helpful on my website:
Board certified by the American Board of Plastic Surgery (ABPS), a member of the American Society of Plastic Surgeons (ASPS) and the American Society for Aesthetic Plastic Surgeons (ASAPS), and a Fellow of the American College of Surgeons (FACS), Samuel J. Beran, MD is a plastic surgeon with offices in Manhattan, Harrison and Mount Kisco, NY. With years of experience and a thorough command of the most advanced techniques and technologies, he consistently provides his patients with the highest level of plastic, cosmetic and reconstructive surgery of the breast, face, skin and body.