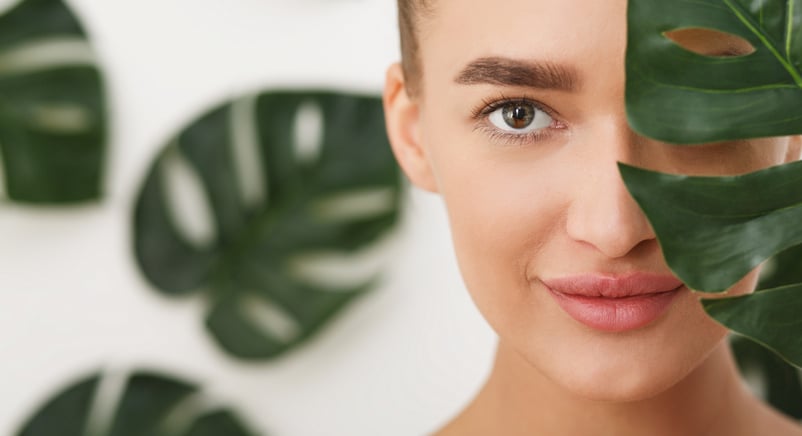 Every year at about this point in the calendar in my plastic surgery practice, I notice certain trends that are happening, a shift in the type of body procedures and facial treatments patients are asking for. This year, I'm noticing that both men and women want to look fresher, healthier and more toned, but with a minimum of downtime and recovery.
This list of 2020 plastic surgery trends from Allure sums up what I'm seeing, which I share with you here. To help you achieve a more beautiful face and body, I offer a wide array of surgical and non-surgical procedures which you can learn more about here.
6 cosmetic and plastic surgery trends emerging in 2020
Fillers for fuller jawlines
The current habit of taking seemingly endless iPhone photos of yourself and others has created a surge in demand for jawline fillers to achieve a more desirable angle and to visually separate the jaw from the neck.
Botox® for a smoother, more natural look
Several new technologies have enabled Botox to give the skin a smooth and radiant appearance rather than the traditional "paralyzed" look, which has helped this treatment catch on with younger patients in their 20s (who have fewer misgivings about cosmetic procedures) as well as older ones.
Chin fillers for a more balanced face
Many people are deciding they want to change the shape of their chin, especially men, who are getting fillers to achieve symmetry between the edges of the chin and the corners of the mouth in order to look more masculine.
Microneedling foundation into your skin
A new treatment that is quickly gaining fans is BB Glow, a microneedling procedure that inserts semi-permanent skin-colored pigments into the skin for foundation-mimicking coverage that lasts six months to a year.
Body contouring without surgery
A growing number of patients are choosing nonsurgical body contouring and toning procedures such as Coolsculpting, EmSculpt and fat injection over invasive surgeries such as liposuction, mommy makeovers and tummy tucks. No scars, no downtime.
Breast implants are going smaller or being completely removed
Although breast augmentation has been the most popular cosmetic surgery for years (according to the American Society of Plastic Surgeons), women today are choosing smaller implants, or replacing large implants with smaller ones, or having their implants removed altogether.
How much do these procedures cost?
One of the first questions my patients ask me when they're considering a cosmetic procedure is how much will it cost. My answer is that there is no one standard price. Every person's body is different, and what each individual is hoping to achieve is unique to them. That's why I determine the exact cost of a treatment after I have met with the patient, evaluated their face and body, and talked with them about their personal goals and expectations. For further pricing details, please contact me.
Considering having a cosmetic or plastic surgery procedure?
To be self-assured about your face and body, to feel confident and youthful and attractive, is so important to how you feel about yourself. For many people, having plastic surgery or a cosmetic treatment is a highly successful way to achieve the beautiful and natural results they desire.
If you are thinking about having a procedure for your body, face or skin and would like to schedule a free consultation, please contact me and I will send you additional information prior to your appointment. During our consultation, I will examine you, hear your reasons for wanting a treatment, and learn what you are expecting to achieve. Then together, we will decide which procedure(s) will bring you the beautiful results you're hoping for.
For more information on plastic surgery options, I recommend these 3 blogs
So you can be fully informed before deciding to have a cosmetic or plastic surgery treatment, please read these three blogs explaining a sampling of procedures and their benefits:
Learn more about the many procedures I offer for the face, body and skin
A wide range of procedures, both surgical and non-surgical, are available to you, focusing on the breasts, body, face and skin. To learn more, please visit these pages on my website:
Board certified by the American Board of Plastic Surgery (ABPS), a member of the American Society of Plastic Surgeons (ASPS) and the American Society for Aesthetic Plastic Surgery (ASAPS), and a Fellow of the American College of Surgeons (FACS), Samuel J. Beran, MD is a highly accomplished plastic surgeon with offices in Manhattan, Harrison and Mount Kisco, NY. With more than 20 years' experience and a thorough command of the most advanced techniques and technologies, Dr. Beran consistently provides his patients with the highest level of plastic, cosmetic and reconstructive surgery of the breast, face, skin and body. Recently, Dr. Beran was named a "Top Doctor" by RealSelf for his dedication to responding to consumer questions and patient feedback. The "Top Doctor" designation is awarded to less than 10% of the RealSelf physician community.