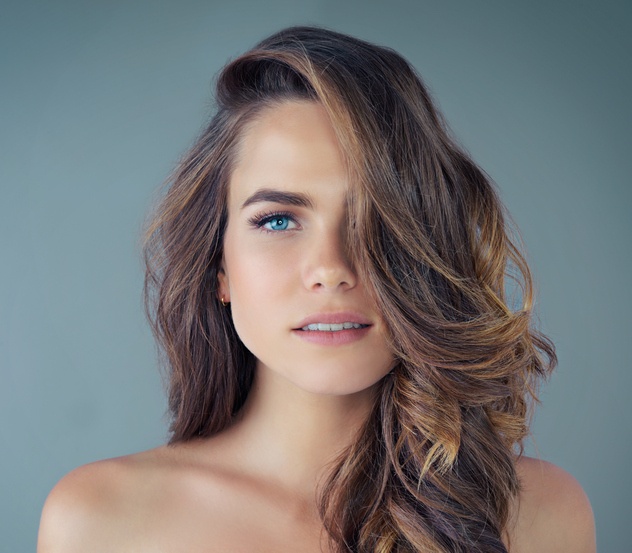 Yes, beauty is in the eye of the beholder but for many women, beauty starts with a pretty nose. And if your nose is too big, too small, crooked, bumpy, hooked, or just doesn't fit your face, it's often hard to feel beautiful or have high self-esteem.
For patients who come to me saying they are unhappy with their nose, I offer a proven, effective, long-lasting solution: rhinoplasty (commonly called a nose job).
Am I a good candidate for nose reshaping surgery?
If you're trying to decide whether to have a nose job, here are some questions I ask my patients to make sure they would be good candidates for this procedure:
Are you unhappy with the shape, size or angle of your nose?
Is your nose too large, too small or not in proportion to the rest of your face?
Is your nose crooked, badly shaped or out of alignment?
Do you have breathing problems resulting from irregularities or blockages inside your nose?
Do you have a nasal hump or tip that is drooping, elevated, too big or too wide?
Do you have a deviated septum?
Do you have a birth defect that you would like improved?
Are you seeking improvement, not perfection, in the appearance of your nose?
If you are in good general health and have realistic expectations, you would most likely benefit from this potentially life-changing surgery.
What kind of nose problems can surgical rhinoplasty fix?
If you desire a more symmetrical nose, keep in mind that everyone's face is asymmetric to some degree, and that no one has the "perfect" nose. The goal of nose reshaping surgery is to create facial balance and correct proportion, and to achieve a nose that you're happy with. Within realistic expectations, surgical rhinoplasty can improve the following issues:
A nose that's too big or too small for the person's face
A nose that's too wide at the bridge
Undesirable size and/or position of the nostrils
A nose profile with visible humps or depressions on the bridge
A nose tip that is too large, bulbous, drooping, upturned or hooked
Nostrils that are large, wide or upturned
An asymmetrical nose
A broken nose
A deformed nose
Nose surgery that's done to improve an obstructed airway requires careful evaluation of the nasal structure as it relates to airflow and breathing.
A deviated septum (One of the most common causes of breathing impairment, this can be corrected by adjusting the internal nasal structure to produce better alignment.)
What happens during a nose job?
Nose reshaping is generally performed through surgical incisions inside the nose—the traditional "closed" approach.
A modified technique, called the "open" approach, is often used to benefit patients who need more complex correction or who are undergoing a secondary rhinoplasty procedure. In these cases, a small incision is made outside the nose across the columella (the tissue that divides the two nostrils). This enables me to turn the outer tissue of the nose back so I can see the structures inside. Additional incisions, similar to those used in the "closed" approach, are then made inside the nose. The small scar resulting from the columella incision eventually becomes almost invisible.
How soon will I see results and how long do they last?
Typically, for most people rhinoplasty achieves these results:
An improvement in the shape, angle and size of your nose
Correction of structural problems that restrict your breathing and cause congestion
A significant impact on your self-image and self-confidence
While initial swelling from nose reshaping surgery subsides within a few weeks, it may take up to a year for your new nose shape to fully "settle in." During this time period, you may notice gradual changes in the appearance of your nose as it heals and progresses to a more permanent outcome.

As your body ages, your nose and the tissue in and around it will too, but for the most part, your results should be relatively permanent. A healthy lifestyle and life-long sun protection will help extend the results of your new appearance.
What are the risks?
Rhinoplasty surgery risks and side effects include:
Adverse reaction to aesthesia
Infection
Poor wound healing
Scarring
Change in skin sensation (numbness or pain)
Nasal septal perforation (a hole in the nasal septum)
Difficulty breathing
Dissatisfaction with the end result, shape of your nose
Skin discoloration
Swelling
Possibility of revision surgery
I will go over all of these risks, as well as any other information you need to know, in our pre-surgery consultation so that you can be as informed as possible when making your decision to have this procedure.
How much does a nose job cost?
Because every person's nose is unique and the results they are seeking from nose reshaping surgery are specific to them, I determine the exact cost of the surgery only after meeting with the patient and together, we have decided what type of procedure will achieve the best possible results.
If you are interested in rhinoplasty
If you are thinking about getting nose reshaping surgery, or any of the other facial procedures I offer, and would like to schedule a free consultation, please contact me. I will send you additional information prior to your appointment. To make sure you are fully informed about your surgery options and understand exactly what results to expect, I will take all the time you need to make sure all your questions are answered.
More information on face procedures
You might find these pages helpful on my website:
Board certified by the American Board of Plastic Surgery (ABPS), a member of the American Society of Plastic Surgeons (ASPS) and the American Society for Aesthetic Plastic Surgeons (ASAPS), and a Fellow of the American College of Surgeons (FACS), Samuel J. Beran, MD is a highly accomplished plastic surgeon with offices in Manhattan, Harrison and Mount Kisco, NY. With more than 20 years' experience and a thorough command of the most advanced techniques and technologies, Dr. Beran consistently provides his patients with the highest level of plastic, cosmetic and reconstructive surgery of the breast, face, skin and body. Recently, Dr. Beran was named a "Top Doctor" by RealSelf for his dedication to responding to consumer questions and patient feedback. The "Top Doctor" designation is awarded to less than 10% of the RealSelf physician community.