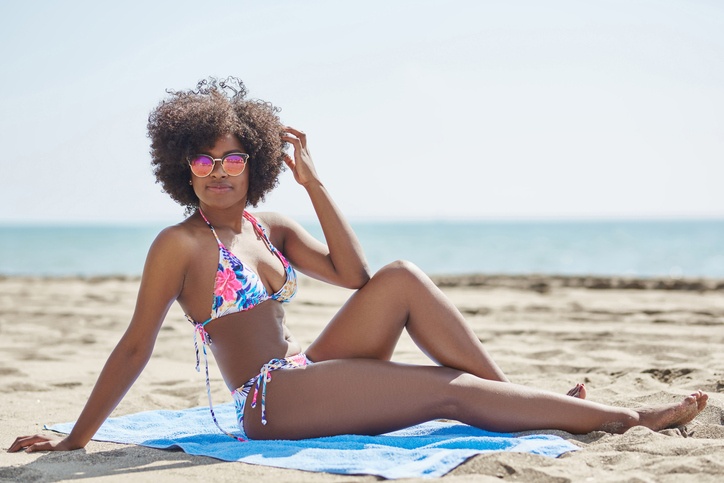 It's really important to me that after a plastic surgery procedure, my patients are happy with their "new" shape. Over the years, what I've found is that the more informed a patient is about a procedure, especially the benefits, risks and what results to expect, the more satisfied they are with the outcome. To learn about the range of body enhancing procedures I offer, click here.
Since people are telling me they really value the short educational videos I've been making about certain procedures, I've decided to do another series. This particular one is about how liposuction works, and how a person's age can influence the results. You can read what I talk about (below) or you can watch my short 2-minute video by clicking on the button below.
Liposuction explained
Liposuction has been around forever. Back in the 1980s, people started doing liposuction, it became very popular and became a buzz word in the plastic surgery community. Everybody's heard about it, everybody knows somebody who's had it.
So what's the story with liposuction? You're born with a certain number of fat cells. Through puberty, those numbers increase but then after that, the fat cells are stable. They can get bigger or smaller but they don't increase in number. So what does liposuction do then?
Liposuction, generally speaking, is a little metal tube that we use to place under the skin with a tiny little eighth of an inch incision, and we suction out those fat cells.
Fat cells eliminated
So, say we choose your stomach as an area that would respond well to liposuction. We take a little bit of the fat from underneath the skin, or more of the fat from underneath the skin, and then that fat's gone. So if you were to gain weight, those fat cells aren't there to regain the weight anymore. So liposuction serves to really sculpt areas where there's excess fat.
How your skin's age affects liposuction results
The limitation of liposuction really is the skin. When we take out that fat underneath the skin, we're counting on the skin to shrink back down to give us a nice smooth contour. The younger we are, the more elasticity we have in our skin and the skin will snap back. But the older we get, the less chance that skin will snap back.
There are some areas that work better or not as well with liposuction, and sometimes we use techniques like lasers to try and tighten up the skin in a better way so that liposuction can serve a broader range of patients, both those with some stretch marks or those who are a little older who don't have the skin elasticity that the younger patients have.
The best areas of your body for liposuction
Liposuction can be performed on almost any part of the body but the following are the most commonly requested areas:
cheeks, jowls and neck
upper arms
breast or chest areas
back
abdomen and waist
hips and buttocks
inner and outer thighs
inner knees
calves and ankles
inner knees
calves and ankles
Liposuction can also be performed at the same time as other plastic surgery procedures
Liposuction can successfully be combined with other cosmetic surgery procedures such as a face lift, breast augmentation, tummy tuck or lower body lift. If you're interested in reducing fat throughout your entire body, this will likely take multiple procedures.
Are you a good candidate for liposuction?
In order to be considered a good candidate for this surgical procedure, you should be in good overall physical health and maintain a routine of regular exercise and proper diet. Liposuction tends to work best on smaller areas of fat, so you should be somewhat close to your ideal weight at the time of your procedure. This surgery is not a substitute for other weight loss strategies and is not designed for patients who are overweight or obese.
Are you considering liposuction?
If you are thinking about having liposuction, please contact me for a free consultation where you will hear about all your options and have the opportunity to ask any questions. I have performed hundreds of liposuction procedures and am highly experienced in this specialized type of plastic surgery. Deciding to have liposuction is an important decision and I am dedicated to helping you achieve the beautiful body you've always wanted.
More information on body sculpting procedures
For further information on body slimming and toning procedures, you might find these pages helpful on my website:
Board certified by the American Board of Plastic Surgery (ABPS), a member of the American Society of Plastic Surgeons (ASPS) and the American Society for Aesthetic Plastic Surgeons (ASAPS), and a Fellow of the American College of Surgeons (FACS), Samuel J. Beran, MD is a highly accomplished plastic surgeon with offices in Manhattan, Harrison and Mount Kisco, NY. With more than 20 years' experience and a thorough command of the most advanced techniques and technologies, Dr. Beran consistently provides his patients with the highest level of plastic, cosmetic and reconstructive surgery of the breast, face, skin and body. Recently, Dr. Beran was named a "Top Doctor" by RealSelf for his dedication to responding to consumer questions and patient feedback. The "Top Doctor" designation is awarded to less than 10% of the RealSelf physician community.