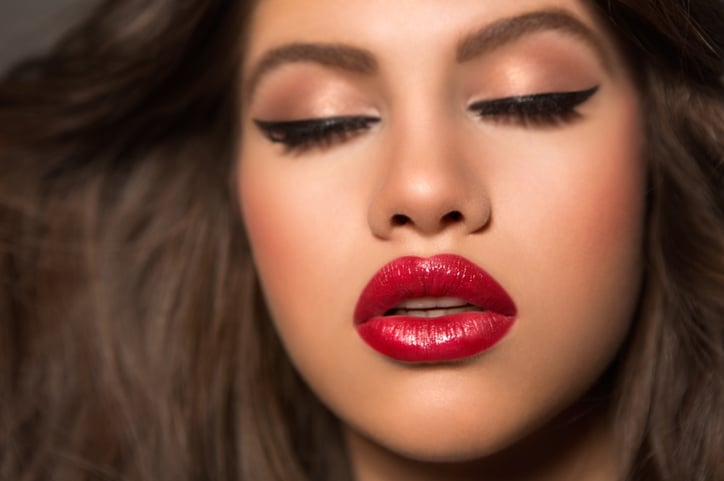 What if you could get rid of skin problems as easily as peeling away a mask...removing blemishes, breakouts and scarring so that all that remained would be smooth, soft skin? Now you can, with a chemical peel! Learn more about all the different skin procedures and face treatments I offer for a more beautiful you!
What are chemical peels?
Chemical peels are acidic solutions applied to the skin to correct a number of issues by causing exfoliation, the shedding of dead cells on the skin's surface. These are available in different strengths and are applied according to the needs of the skin condition. In addition, chemical peels stimulate the production of collagen which keeps your complexion supple and smooth.
During a chemical peel, dead skin is sloughed off and peeled away. Skin cells respond by speeding up the production of new cells, resulting in a quicker turnover of dead skin. New skin is regenerated that is smoother and with fewer wrinkles than the old skin.
Chemical peels can also be applied to hands but are most commonly used on the face and neck. People generally experience redness of the skin after a chemical peel, based on the strength of the treatment.
Types of Chemical Peels
Superficial peels using alpha hydroxy acid (AHA) are recommended for mild skin issues such as acne or minor facial wrinkles. The acids used are obtained from natural sources such as fruit or sour milk and therefore cause minimal redness and have a short recovery time.
Medium peels using trichloroacetic acid (TCA) are moderately stronger than AHA peels. Different concentrations of TCA, the active ingredient, can be customized to address specific needs (for example, spot treatments or isolated patches of skin).
Deep (phenol) peels are very harsh on the skin, are applied only once and are recommended only for the most troubling skin conditions. Phenol peels use carbolic acid, a powerful chemical that is used for serious conditions such as sun-damaged skin and heavy scarring. Recovery is significantly longer but results are dramatic and longer lasting.
AHA peels and certain TCA peels can be performed by estheticians in salons and spas. However, stronger TCA peels and all phenol peels can only be done under the supervision of a physician.
Conditions treated by chemical peels
Acne. Chemical peels are very good at correcting acne because they kill the bacteria that cause acne, plus they unclog the pores which contribute to breakouts. Chemical peels are also effective at erasing acne scars.
Facial lines and wrinkles. Chemical peels are highly effective in correcting fine lines, wrinkles and age spots, thereby reducing the visual signs of aging.
Skin lightening. Lightening the color of the skin is very important to many people, especially those from Asia. Peels can whiten the skin within a few applications.
Stretch marks. Stretch marks are caused by extreme stretching of the dermis, usually a result of sudden weight gain or pregnancy. Chemical peels can remove these marks by resurfacing the skin in the affected area.
Benefits beyond smoother skin and less wrinkles
In addition to acne relief and smoothing of wrinkles and fine lines, chemical peels provide a number of benefits for overall skin health.
Moisturizers and creams have a superficial, short acting effect on lines and wrinkles, whereas chemical peels are a quicker solution that treats the problem directly.
Chemical exfoliation stimulates production of collagen, which keeps your complexion supple and smooth.
If your skin is sun damaged, chemical peels give your natural healing process a boost.
Peels are often referred to as "lunch-hour treatments" because they can be done in a short amount of time and have no extensive recovery periods.
Things to Watch Out For
Chemical peels are generally safe and effective, but as with any cosmetic procedure, there are certain considerations to keep in mind.
AHA and TCA peels are not permanent. Repeat procedures are often needed to attain the desired results. Conversely, the results of a single phenol peel can last several years.
Chemical peels are not intended to replace everyday skin maintenance. Treatments should be used in conjunction with a good skin care routine.
Your post-peel complexion will be more sensitive to the sun, so it is important to use plenty of sunscreen and avoid direct sunlight following treatments.
Medications can affect a chemical peel, both positively and negatively. Before the procedure, consult your physician about any medicines you should/should not be taking in conjunction with the treatment.
Spas and salons usually package chemical peels with other treatments like facials and massages, making it a great opportunity for overall pampering and relaxation.
If a chemical peel is something you are interested in
If you are considering getting a chemical peel, please contact me for a free consultation. I am happy to meet with you, answer your questions, and discuss how chemical peels can achieve the beautiful results you are seeking. In addition, please visit the Chemical Peel page on my website.
Board certified by the American Board of Plastic Surgery (ABPS), a member of the American Society of Plastic Surgeons (ASPS) and the American Society for Aesthetic Plastic Surgeons (ASAPS), and a Fellow of the American College of Surgeons (FACS), Samuel J. Beran, MD is a plastic surgeon with offices in Manhattan, Harrison and Mount Kisco, NY. With years of experience and a thorough command of the most advanced techniques and technologies, he consistently provides his patients with the highest level of plastic, cosmetic and reconstructive surgery of the breast, face, skin and body.