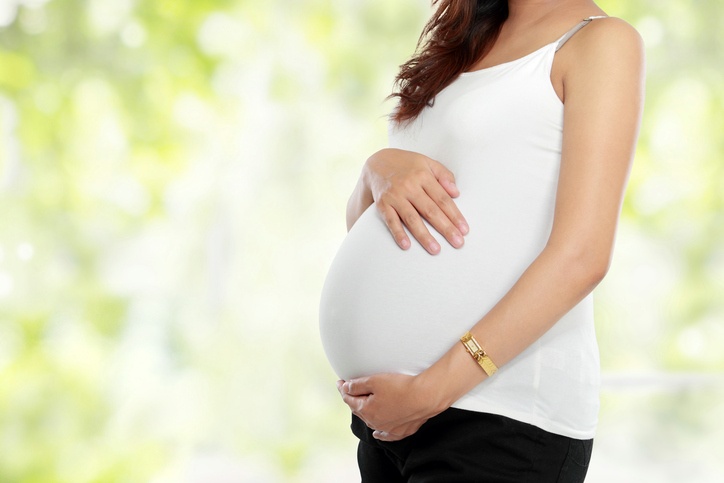 For many of my patients, a tummy tuck is a wonderful turning point in their lives, boosting their self-esteem and enabling them to have a positive body image, sometimes for the first time. Tummy tuck surgery, also known as abdominoplasty, reduces excess fat and skin and helps restore weakened or separated muscles. The result? A smoother, firmer, more attractive midsection.
However, it's not unusual for a woman to want to get pregnant after having a tummy tuck, and often patients come to me asking of this is safe, or even possible. While it is perfectly safe to get pregnant after a tummy tuck without injuring yourself or the baby, the pregnancy will stretch the abdominal wall muscles and overlying skin, potentially reversing some of the improvements gained by the tummy tuck.
My answer on RealSelf.com to a tummy tuck question
A woman in San Diego recently asked this question to RealSelf.com:
"Is pregnancy after a tummy tuck possible?"
Here is my answer:
Because a tummy tuck is a significant procedure and a pregnancy after a tummy tuck will worsen the results, I ask my patients to be certain that they are done having children before having a tummy tuck. But, life has a funny way of changing our plans and I have a couple of patients over the years who have become pregnant after a tummy tuck. Both women were able to deliver to term without an issue, but the diastasis [muscle separation] repair was ruined.
How soon to plan a pregnancy after a tummy tuck
Many women are concerned about whether it is possible to give birth after a tummy tuck and how soon after the surgery it is advisable to plan a pregnancy. Most plastic surgeons advise that if possible, a woman shouldn't get pregnant until at least six months after the surgery. This period is necessary for a complete healing of damaged tissues and the formation of a scar. Yet, other plastic surgeons feel that a woman should wait five or six years. Despite the different views on pregnancy after a tummy tuck, the final decision should be made between the patient and her surgeon.
Possible complications
During gestation, the skin of the female anterior abdominal wall gradually stretches while the muscles stretch in different directions. This process helps avoid excessive pressure on internal organs and prevents the appearance of stretch marks. In the case of pregnancy after a tummy tuck, several complications may arise, especially if conception occurred after the surgery, when the recovery period was not complete.
Stretching of abdominal tissue due to pregnancy after a tummy tuck may cause significant changes in the tummy:
The amount of skin on the anterior abdominal wall is reduced which can contribute to the formation of stretch marks and deformations on the belly after the birth.
The increased internal pressure may cause heartburn, urinary incontinence, bowel peristalsis dysfunction and constipation. This happens primarily because direct muscles lose their ability to disperse after the surgery.
If the scar on the front abdominal wall is not strong enough, its edges disperse during pregnancy when the skin of the abdomen is stretched. This usually happens if conception soon after the surgery.
What happens during tummy tuck surgery
During tummy tuck surgery, I take loose, flabby skin that has lost its shape and elasticity and transform it into a flatter, smoother abdominal surface. This is a major operation, requiring 1-2 hours in the operating room under general anesthesia. A typical abdominoplasty extracts a few pounds of stomach fat and excess skin and tightens the muscles by suturing them. Recovery times vary, but generally most patients are back to work in 1-2 weeks.
The results from a tummy tuck are long-lasting. However, if you gain weight, or get pregnant, you can adversely affect the result, possibly reversing the gains of the procedure.
If you are interested in a tummy tuck
I understand that choosing to have a tummy tuck is an important decision for a woman. I also know how much it means to each and every patient to achieve the results she wants.
If you are thinking about getting a tummy tuck and would like to schedule a free consultation, please contact me and I will send you additional information prior to your appointment. To make sure you are fully informed about your surgery options and understand exactly what results to expect, I will take all the time you need to make sure your questions are answered.
Learn more about body sculpting procedures
For further information on body slimming, toning and contouring procedures, you might find these pages on my website helpful:
Board certified by the American Board of Plastic Surgery (ABPS), a member of the American Society of Plastic Surgeons (ASPS) and the American Society for Aesthetic Plastic Surgeons (ASAPS), and a Fellow of the American College of Surgeons (FACS), Samuel J. Beran, MD is a highly accomplished plastic surgeon with offices in Manhattan, Harrison and Mount Kisco, NY. With more than 20 years' experience and a thorough command of the most advanced techniques and technologies, Dr. Beran consistently provides his patients with the highest level of plastic, cosmetic and reconstructive surgery of the breast, face, skin and body. Recently, Dr. Beran was named a "Top Doctor" by RealSelf for his dedication to responding to consumer questions and patient feedback. The "Top Doctor" designation is awarded to less than 10% of the RealSelf physician community.