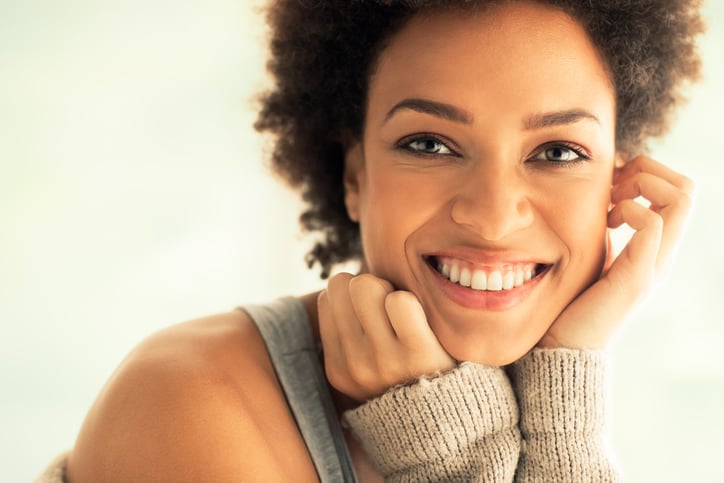 Lately I've been noticing a change in plastic surgery requests that is shaping up to be the biggest trend of the year. What I'm seeing is a shift in how patients want to look after a breast, face, body or skin procedure. Instead of trying to duplicate the face or body (or both) of a celebrity or supermodel, they want to look like themselves, only a little bit better, a little bit younger, a little bit smoother.
Today, people want fast, no-fuss enhancements
On the way out are exaggerated breast enlargements that aren't in proportion to a woman's body, overfilled lips that don't seem natural, and face lifts that leave a person looking like someone else. Patients still want enhancements, both surgical and non-surgical, but they don't want the results to be too obvious.
They also don't want extensive downtime. If they can have a quick treatment over their lunchtime and go back to work without people noticing they've had something done, so much the better.
I recently read an article on allure.com echoing these same observations. With facial procedures, for example, patients "increasingly want to maintain their general face structure, inherited family traits, and just generally want to look like themselves, but with a few refined tweaks," the article states. The term for these minimally-noticeable aesthetic procedures is "tweak-ments," rather than more involved treatments.
Want to tweak a few things to look younger, but naturally?
If you would like to get rid of facial lines and wrinkles, minimize unwanted fat pockets, or plump up areas that have become thin or sagging, I have a number of rejuvenating facial procedures and treatments available to you.
Many ways to turn back the clock but still look like yourself
To feel confident and youthful and attractive is so important to how you feel about yourself. For many people, having a "tweak-ment" is a highly effective way to achieve the beautiful and natural-looking results they desire.
Would you like to lose the wrinkles around your eyes and mouth and the forehead creases that make you look angry and tired? Botox is a quick, effective way to get the smooth, fresh, younger-looking face you desire.
If you've developed droopy, wrinkled or sagging eyelids, an eyelid lift could greatly improve not only the appearance of your eyes but your entire face.
Fat injection involves taking your own fat from one area of your body and injecting it into another area (for example, to smooth out lines in your face or plump up your lips or cheeks). One great advantage of this procedure is that there is no chance of allergy or rejection since it's your own fat being used.
Injectables, also called dermal fillers, are non-invasive, non-surgical treatments that help prevent and reverse the visible signs of aging by restoring volume and fullness in the face. Best of all, you get instant results, without surgery or downtime.
To add a little bit of fullness to your lips, you might want to consider lip enhancement (lip augmentation).
Considering a "tweak-ment"?
If you're thinking about having one or more of the above treatments, please contact me to schedule a free consultation. I will meet with you, explain the various procedures, determine which one(s) would work best for you, and make sure you understand exactly what results to expect. I will also take all the time you need to make sure your questions are answered.
To learn more about the many facial and skin procedures I offer
There are several facial procedures and skin treatments available to you in my plastic surgery practice. To learn more, please visit these pages on my website:
Board certified by the American Board of Plastic Surgery (ABPS), a member of the American Society of Plastic Surgeons (ASPS) and the American Society for Aesthetic Plastic Surgery (ASAPS), and a Fellow of the American College of Surgeons (FACS), Samuel J. Beran, MD is a highly accomplished plastic surgeon with offices in Manhattan, Harrison and Mount Kisco, NY. With more than 20 years' experience and a thorough command of the most advanced techniques and technologies, Dr. Beran consistently provides his patients with the highest level of plastic, cosmetic and reconstructive surgery of the breast, face, skin and body. Recently, Dr. Beran was named a "Top Doctor" by RealSelf for his dedication to responding to consumer questions and patient feedback. The "Top Doctor" designation is awarded to less than 10% of the RealSelf physician community.