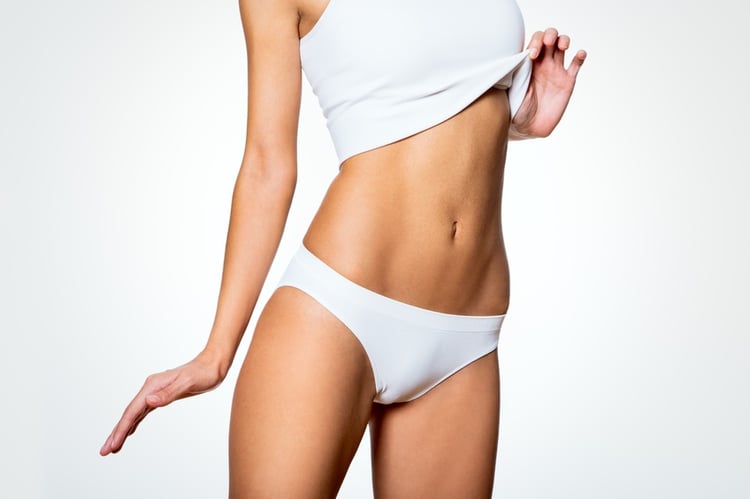 How would you like a flatter tummy? And at the same time, extract fat, reduce excess skin, tighten your abdominal muscles and have a narrower waist? Like hundreds of my patients who are thrilled with their tighter, sexier, younger-looking bodies, you too can achieve all of these amazing, long-lasting benefits with a tummy tuck, also known as abdominoplasty.
Who is a good candidate for a tummy tuck?
Optimal candidates for tummy tucks are in good health, do not smoke, are within 20% of their ideal body weight, and have excess skin, loose muscle and excess fat which they would like removed. Other good candidates are patients who have had significant weight loss (male and female), either from diet, exercise or bariatric surgery. The normal aging process can also cause abdominal skin to sag or lose elasticity, making many older individuals suitable tummy tuck candidates.
Who should not consider a tummy tuck?
If you plan to get pregnant, you should postpone a tummy tuck until after you've had children. During surgery, your vertical muscles (the six pack muscles) are tightened and future pregnancies can separate those muscles. Also, if you're planning to lose a lot of weight, you should delay your tummy tuck.
Alternatives to a tummy tuck are not as effective
Only a tummy tuck can reduce excess skin, contour fat, tighten muscles, flatten the tummy and narrow the waist, all at the same time. Liposuction extracts fat, but skin shrinkage after liposuction varies from patient to patient, even if laser is used to assist with the liposuction. There are some devices that can be used to heat and shrink skin but they do not reduce fat and do not affect sagging muscle in any way.
What happens during the surgery
With tummy tuck surgery, I take loose, flabby skin that has lost its shape and elasticity and transform it into a flatter, smoother abdominal surface. It is a major operation, requiring 1-2 hours in the operating room under general anesthesia. A typical abdominoplasty extracts a few pounds of stomach fat and excess skin and tightens the muscles by suturing them. Recovery times vary, but generally most patients are back to work in 1-2 weeks.
If you are considering a tummy tuck
If you are interesting in having a tummy tuck, please contact me for a free consultation. I have performed hundreds of tummy tucks and am highly experienced in this specialized type of plastic surgery. I am happy to meet with you, answer your questions, and discuss how this procedure can give you the beautiful results you desire.
To learn more about plastic surgery body procedures
For further information on body slimming and toning procedures, you might find these pages helpful on my website:
Board certified by the American Board of Plastic Surgery (ABPS), a member of the American Society of Plastic Surgeons (ASPS) and the American Society for Aesthetic Plastic Surgeons (ASAPS), and a Fellow of the American College of Surgeons (FACS), Samuel J. Beran, MD is a plastic surgeon with offices in Manhattan, Harrison and Mount Kisco, NY. With years of experience and a thorough command of the most advanced techniques and technologies, he consistently provides his patients with the highest level of plastic, cosmetic and reconstructive surgery of the breast, face, skin and body.