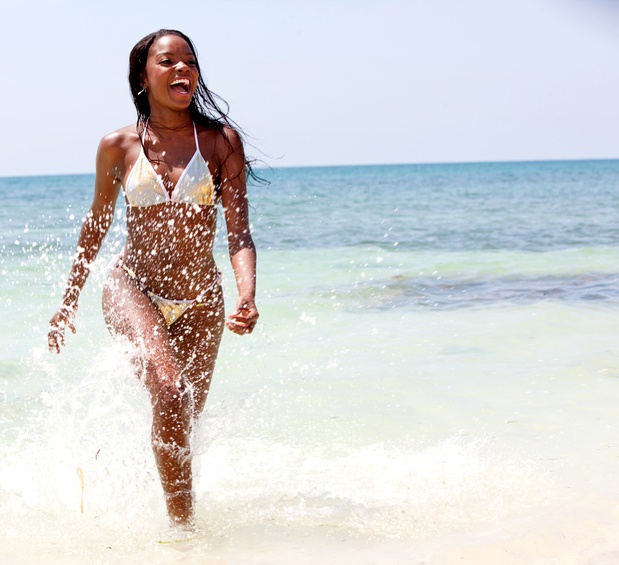 We've all heard the old saying, "A woman's work is never done." Well I'd like to change that to "A mother's work is never done." From driving the kids to sports practice (and doctors' appointments, playdates, music lessons, field trips…), to grocery shopping, doing laundry, cooking, cleaning the house, managing the bills, helping with homework, plus getting your own work done, it's easy to feel that every minute of the day is spent doing things for others.
Now, after dedicating years of your life to caring for your children, you deserve to care for yourself with a makeover. All of the changes that come with pregnancy, childbirth and breastfeeding can be beautifully improved with a Mommy Makeover! For more information on a Mommy Makeover, download our free fact sheet.
What is a Mommy Makeover and what will it do?
Pregnancy and childbearing are among the greatest joys of a woman's life, but they do take a toll on her body, such as drooping and smaller-than-before breasts, stubborn fat deposits, a flabby and protruding stomach, sagging buttocks and unwanted thigh "saddlebags."
A Mommy Makeover can help correct these problems with a combination of cosmetic surgical procedures including: breast lift, breast augmentation/implants, body sculpting, liposuction, butt augmentation,
Brazilian butt lift, tummy tuck or lower body lift.
Whether performed under local, "twilight" or general anesthesia, a Mommy Makeover consists of a customized combination of procedures that can help moms of all ages regain the great-looking body they had before pregnancy, or help make them look even better than ever.
Combining these surgeries limits your total recovery "downtime" so that women are inconvenienced as little as possible. With my own patients, I fully appreciative their full and busy lives — that's why I use state-of-the-art techniques to minimize their pain and recovery time so they can quickly return to their families and their lives.
Are you ready to look and feel better about yourself?
Would you like to look better in a bathing suit? Reduce sagging skin and excess fat so you'll look trimmer and firmer? Have fuller, rounder buttocks or breasts? This may be the right time for you to decide to have one or more body sculpting procedures of a Mommy Makeover.
If you are interested in a Mommy Makeover
I understand that choosing any of the Mommy Makeover procedures is an important decision for a woman. I also know how much it means to each and every patient to achieve the results she wants.
If you are thinking about getting a Mommy Makeover and would like to schedule a free consultation, please contact me and I will send you additional information prior to your appointment. To make sure you are fully informed about your surgery options and understand exactly what results to expect, I will take all the time you need to make sure your questions are answered.
More information on body sculpting procedures
For further information on body slimming, toning and contouring procedures, you might find these pages on my website helpful:
Board certified by the American Board of Plastic Surgery (ABPS), a member of the American Society of Plastic Surgeons (ASPS) and the American Society for Aesthetic Plastic Surgeons (ASAPS), and a Fellow of the American College of Surgeons (FACS), Samuel J. Beran, MD is a highly accomplished plastic surgeon with offices in Manhattan, Harrison and Mount Kisco, NY. With more than 20 years' experience and a thorough command of the most advanced techniques and technologies, Dr. Beran consistently provides his patients with the highest level of plastic, cosmetic and reconstructive surgery of the breast, face, skin and body. Recently, Dr. Beran was named a "Top Doctor" by RealSelf for his dedication to responding to consumer questions and patient feedback. The "Top Doctor" designation is awarded to less than 10% of the RealSelf physician community.