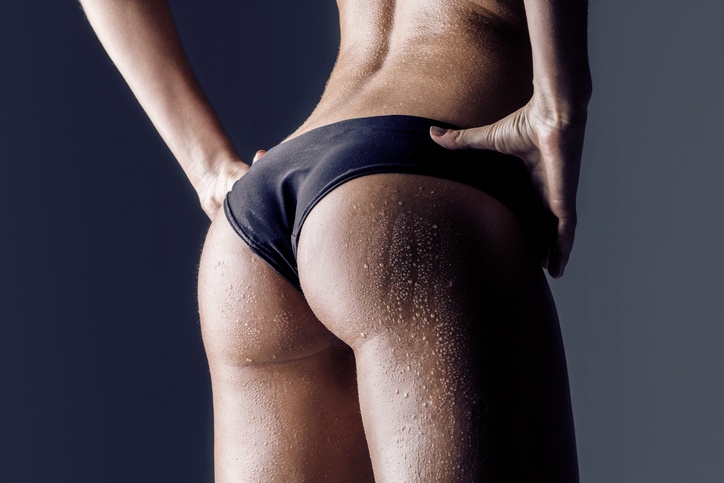 A Brazilian butt lift (also referred to as fat grafting to the buttocks or butt augmentation) is a popular and highly effective way to achieve a fuller, firmer, more shapely derrière. It also can help patients attain a more pleasing balance between the shape, size and contour of their backside in proportion to the rest of their body.
Recently, there have been some concerns regarding the safety of this procedure. When patients ask me if a Brazilian butt lift is safe, my answer is yes. As an experienced plastic surgeon who has performed hundreds of Brazilian butt lifts with very low complication rates, I believe this procedure is very safe. Major risks include 1) pulmonary or fat embolism—blood clot—for less than 1% of patients, and 2) anemia.
To learn more about Brazilian butt lift surgery, watch my short 2-minute video by clicking on the button below. And as always, please contact me with any questions or concerns you have about this procedure or any of the body contouring surgeries I offer.
Safety standards regarding the Brazilian Butt Lift procedure
Recently, the Multi-Society Task Force for Safety in Gluteal Fat Grafting (ASAPS, ASPS, ISAPS, IFATS, ISPRES), representing board-certified plastic surgeons around the world, released a practice advisory for plastic surgeons performing the BBL procedure. A potentially fatal problem associated with this surgery can occur when fat is inserted into the gluteal muscle rather than into the subcutaneous tissue (under the skin). When the procedure is performed correctly, this problem does not occur and the success rates are very high.
Considering a Brazilian butt lift?
If you are thinking about getting a Brazilian butt lift and would like to schedule a free consultation, please contact me. I will send you additional information prior to your appointment, then when we meet, I will answer all your questions, evaluate your body type and overall health, and learn what you're hoping to achieve. Then together, we'll decide what will bring you the best possible results.
Learn more about body contouring
procedures

For further information on body slimming, toning and contouring procedures, you might find these pages on my website helpful:
Board certified by the American Board of Plastic Surgery (ABPS), a member of the American Society of Plastic Surgeons (ASPS) and the American Society for Aesthetic Plastic Surgery (ASAPS), and a Fellow of the American College of Surgeons (FACS), Samuel J. Beran, MD is a highly accomplished plastic surgeon with offices in Manhattan, Harrison and Mount Kisco, NY. With more than 20 years' experience and a thorough command of the most advanced techniques and technologies, Dr. Beran consistently provides his patients with the highest level of plastic, cosmetic and reconstructive surgery of the breast, face, skin and body. Recently, Dr. Beran was named a "Top Doctor" by RealSelf for his dedication to responding to consumer questions and patient feedback. The "Top Doctor" designation is awarded to less than 10% of the RealSelf physician community.