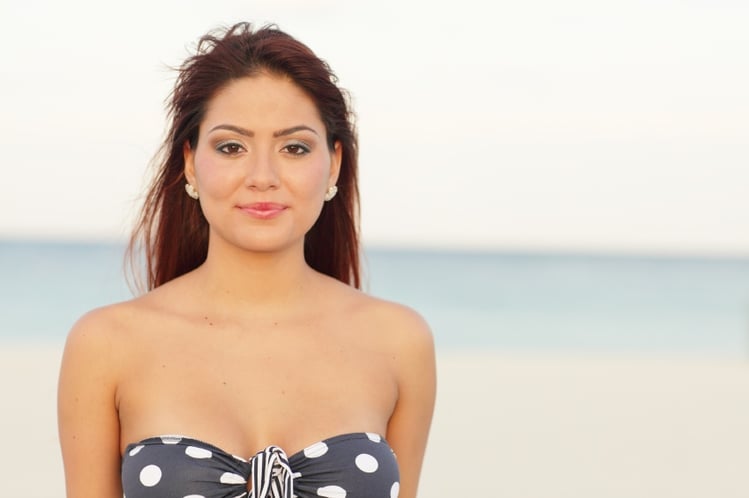 Having performed breast augmentation surgery for over 20 years, I understand this is a big decision for a woman. I also know how much it means to each of my patients to achieve the results she wants.
If you're interested in breast enhancement but aren't sure which questions to ask, here are some things to think about during your initial consultation with your plastic surgeon. Asking the right questions prepares you for the procedure and gives you the confidence you need to make your final decision. This is a transformative procedure that can dramatically change the way you see yourself, which is why it is so important for you to be as informed as possible. For more information on breast augmentation, download our free fact sheet!
8 Questions To Ask Before Getting Breast Enhancement Surgery
1. Are breast implants safe?
Yes. The U.S. Food and Drug Administration has approved a variety of saline, silicone and gummy gel implants after years of clinical trials and studies to assure their safety. Some women with breast implants and many women without breast implants have developed connective tissue or other diseases. There is no current evidence to support a link between implants and these diseases. Breast implants, however, like any surgical procedure are not without risks and during your consultation with me, we will review these in detail.
2. Are you board certified and if so, by which board(s)?
Before undergoing breast augmentation, it's very important to make sure your plastic surgeon is qualified to perform this highly specialized surgery. He/she should be board certified by the American Board of Plastic Surgery (ABPS) and a member of the American Society of Plastic Surgeons (ASPS) as well as the American Society for Aesthetic Plastic Surgeons (ASAPS). I am board certified by ABPS and a member of both organizations.
3. What sort of facility do you operate in?
Almost all cosmetic surgery is performed outside of a hospital. However, not all outpatient facilities are created equal. I perform all of my cosmetic surgery in the Surgical Specialty Center of Westchester, a state-of-the-art 4-operating-room, 11-recovery-bed ambulatory surgery center. Our center meets the New York Department of Health standards for Hospitals under Article 28, and this is what I insist on in my private practice.
4. How experienced are you in performing breast augmentation?
You certainly do not want your plastic surgeon to be "practicing" on you and your breasts. In my opinion, he/she should have performed hundreds of successful breast augmentation procedures, optimally for 10 years or more. Ask to see "before and after" pictures (untouched).
5. Which is the best size implant for me?

The size of a woman's breast implants completely depends on the individual. The best size for you may not the best solution for your friend. Do you want a subtle enlargement or much larger, much more noticeable cleavage? When I consult with a patient before breast implant surgery, I take into consideration her overall build, chest circumference, shoulder width, height, weight and original breast size. Then we discuss the results she is hoping to achieve.
6. How long does the surgery take?
Breast augmentation is a fairly standard procedure that takes between 30 and 40 minutes. You will be able to go home the same day, although someone else will have to drive.
7. How long is the recovery?

After breast augmentation, most women return to work and light activity within one week.
8. How long do implants last?
Typically, there is no need to replace breast implants unless issues arise.
If you are interested in breast implants
If you are thinking about having breast implant surgery and would like to schedule a free consultation, please contact me. I will send you additional information prior to your appointment. You also might find the Breast Augmentation page on my website helpful.
Board certified by the American Board of Plastic Surgery (ABPS), a member of the American Society of Plastic Surgeons (ASPS) and the American Society for Aesthetic Plastic Surgeons (ASAPS), and a Fellow of the American College of Surgeons (FACS), Samuel J. Beran, MD is a plastic surgeon with offices in Manhattan, Harrison and Mount Kisco, NY. With years of experience and a thorough command of the most advanced techniques and technologies, he consistently provides his patients with the highest level of plastic, cosmetic and reconstructive surgery of the breast, face, skin and body.