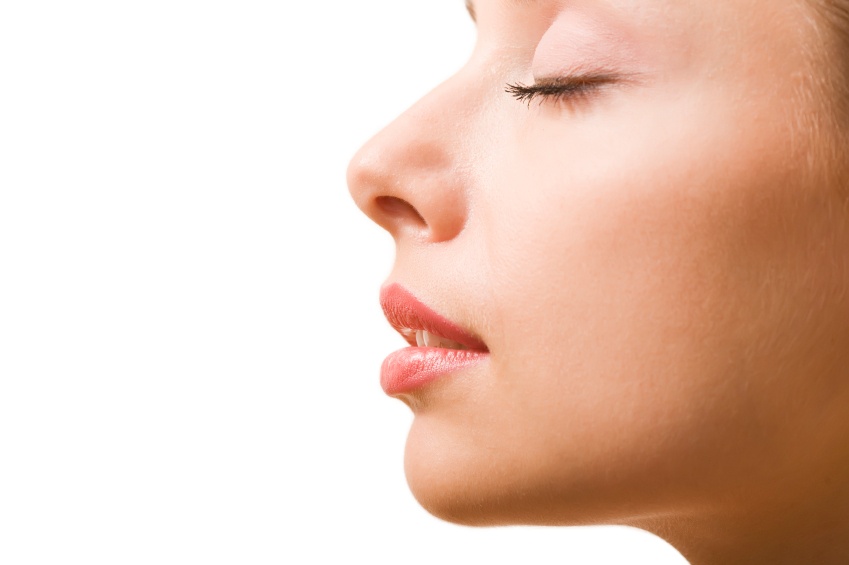 For most people, their nose is central to how they look and feel about themselves. Rhinoplasty (plastic surgery performed on the nose), or a "nose job," not only changes the size and shape of your nose but can have an enormous impact on your self-confidence and approach to life. Before deciding to undergo this specialized surgery, however, here are 5 important questions you should ask your plastic surgeon who will be performing the procedure.
5 important questions to ask before getting a nose job
1. Are you board certified and if so, by which board(s)?
Before undergoing nose reshaping surgery (a nose job), it's very important to make sure your plastic surgeon is qualified to perform this highly specialized surgery. He/she should be board certified by the American Board of Plastic Surgery (ABPS) and a member of the American Society of Plastic Surgeons (ASPS) and the American Society for Aesthetic Plastic Surgeons (ASAPS). If not, I suggest you move on.
2. How experienced are you in performing nose jobs? (How many have you done and for how many years have you done them?)
You certainly do not want your plastic surgeon to be "practicing" on you and your nose. In my opinion, he/she should have performed hundreds of successful nose jobs, optimally for 10 years or more. Ask to see "before and after" pictures (untouched). Personal recommendations go a long way; do you know anyone who has used this surgeon for a nose job? What was their experience?
3. What type of rhinoplasty technique will you be using for me: "open" or "closed"?
In an open (external) approach, a tiny incision is made on the columella (the tissue that divides the two nostrils) which heals nearly invisibly if created and sutured carefully. My personal preference is to use the open approach in primary and revision rhinoplasty if there is significant work to be done on the tip of the nose because it allows me to visualize these tip (lower lateral) cartilages directly while working on them.
A closed (endonasal) approach refers to a procedure in which the surgery is performed inside your nose, leaving no visible incisions or scarring. One important advantage of this approach is that in almost all cases, results are seen almost immediately, even during the procedure itself. If one of my patients only wants a nose "hump" removed or some other work to be done on the upper portion of the nose, I prefer a closed approach.
What's most important here is that you should let your plastic surgeon decide which approach he/she feels is the best choice for your particular nose in order to achieve the results you want. Every surgeon's training and background is different and therefore his/her expertise with the open or closed approach can vary. Make your decision based on your level of comfort with your surgeon, the before/after photos he/she provides, the surgeon's training/credentials and the recommendations of other patients.
4. What sort of facility do you operate in?
In addition to determining your surgeon's credentials, this is probably the most important question to ask your plastic surgeon before going forward with a nose job. Will he/she be performing the surgery in a hospital or office surgical suite? If it is a surgical facility, make sure it is fully-accredited with state-of-the-art equipment, using the same caliber of patient monitoring devices found in leading medical center operating rooms. This is what I insist on in my private practice.
5. Will my nose be broken during the procedure?
To correct a crooked nose, a plastic surgeon often has to break the nose bone. This is also true for a hooked nose or a large bump in the nose. However, if what you are seeking is to narrow the base of your nose or reduce the size of your nostrils, most likely your surgeon will not have to break the bone. Refining, reshaping and smoothing out small bumps or bulbous areas can be achieved by shaving and reshaping the bone.
Getting a nose job is a big decision, and an irreversible one.
That's why it's very important to ask a lot of questions and to be fully informed before making your final decision. Whomever you choose to perform your rhinoplasty, I hope you are very happy with your "new" nose. To learn more about these procedures, please refer to the Nose Reshaping page on my website.
If you are interested in rhinoplasty
If you are thinking about getting a nose job, or any of the other facial procedures I perform, and would like to schedule a free consultation, please contact me. I will send you additional information prior to your appointment.
Board certified by the American Board of Plastic Surgery (ABPS), a member of the American Society of Plastic Surgeons (ASPS) and the American Society for Aesthetic Plastic Surgeons (ASAPS), and a Fellow of the American College of Surgeons (FACS), Samuel J. Beran, MD is a plastic surgeon with offices in Manhattan, Harrison and Mount Kisco, NY. With years of experience and a thorough command of the most advanced techniques and technologies, he consistently provides his patients with the highest level of plastic, cosmetic and reconstructive surgery of the breast, face, skin and body.